Manchester's Museum of Science and Innovation prioritised Shell as an exhibition sponsor despite climate-focused partners objecting to the agreement, emails newly released after a freedom of information request show.
The exhibition, Electricity: The Spark of Life, will run for six months as part of the Manchester Science Festival. It will be sponsored by Shell UK, North West Electricity, and the Engineering and Physical Sciences Research Council.
Shell's sponsorship of the exhibition is controversial, but not unusual. The company has corporate partnerships with the Science Museum, Southbank Centre and National Theatre. As DeSmog UK reported at the time, campaigners were "hugely disappointed" at the Manchester Museum of Science and Industry's decision to follow suit.
The community retrofit firm Carbon Coop withdrew its support for the exhibition in August 2017 in protest at Shell's involvement.
The emails, show that despite a museum staff member saying they were "personally a huge advocate" of partner organisation's climate-focused work, the museum was not considering dropping Shell as a sponsor.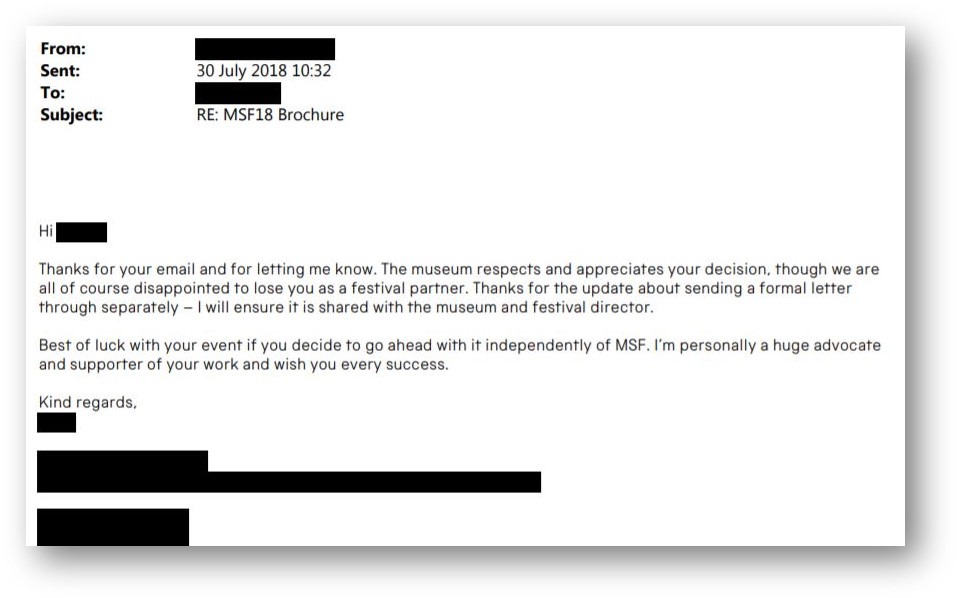 High-profile broadcasters including Chris Packham had previously sent an open letter calling for an end to the fossil fuel company's sponsorship.
Jess Worth, Co-Director of the research and campaign organisation Culture Unstained, who made the FOI request, said in a statement:
"What is so concerning about these emails is that the interests of an oil company tarnished by human rights violations, mired in a corruption scandal and driving dangerous climate change have won out over the deeply held values of several festival partners."
"But there is still time for the museum to draw an ethical red line and ensure its integrity and reputation isn't damaged further."
Other museums have recently ended their partnerships with fossil fuel companies. Last week, the Van Gogh museum in Amsterdam and two other Dutch museums ended their partnership with Shell. In 2016, BP ended its 26-year sponsorship of the Tate museum.
A Shell spokesperson told DeSmog UK:
"Shell and the Science Museum Group have a long-standing relationship based on inspiring people about science.  Visitors to the Spark of Life exhibition will be able find out how electricity has changed our lives and the impact it could have in the future.
A spokesperson for the Manchester Museum of Science and Industry told DeSmog UK: "Each year the Manchester Science Festival works with over 160 partners to produce around 120 events across Greater Manchester. We can confirm that following the confirmation of Shell as a sponsor for the exhibition Electricity: The spark of life, which is part of the festival programme, three of our partners chose to withdraw their proposals for events at this year's festival. We respect their decision and continue to have discussions with some of those partners about possible future collaborations.  
"Electricity: The spark of life is programmed by the Science and Industry Museum. The museum works with a range of funders to support our mission to ignite curiosity in science. We apply the same thought and consideration to all prospective funders, whether corporate, charitable trusts or individual philanthropists, and any sponsor that wishes to work with us must accept that editorial control sits firmly with the museum."
Image: Culture Unstained. Updated 03/09/2018: A quote from the Manchester Museum of Science and Industry was added.