A group of campaigners and academics has called on World Sailing's governing body to oppose US chemical giant INEOS' sponsorship of the UK's America's Cup team due to the company's fracking activity. An open letter to the body, delivered to World Sailing's London headquarters today, says the sponsorship deal goes against the "environmentally aware behaviour" that organsiation "claims to embody and promote".
INEOS describes itself as "the biggest player in the UK shale gas industry". It has licenses to explore for shale gas that cover more than one million acres of the UK.
---
Like what you're reading? Donate here to support DeSmog UK's journalism today 
---
It is also the owner a chemicals complex in Grangemouth, Scotland, which has been subject to numerous industrial disputes and dominates a list of Scotland's top 20 polluters. INEOS wants to use the fracked gas as an energy supply for its plastic production.
The company is sponsoring the UK's entrant into the America's Cup, a high-profile sailing competition that claims to be the world's oldest sporting competition. The UK's team is being led by British Olympic legend, Sir Ben Ainslie.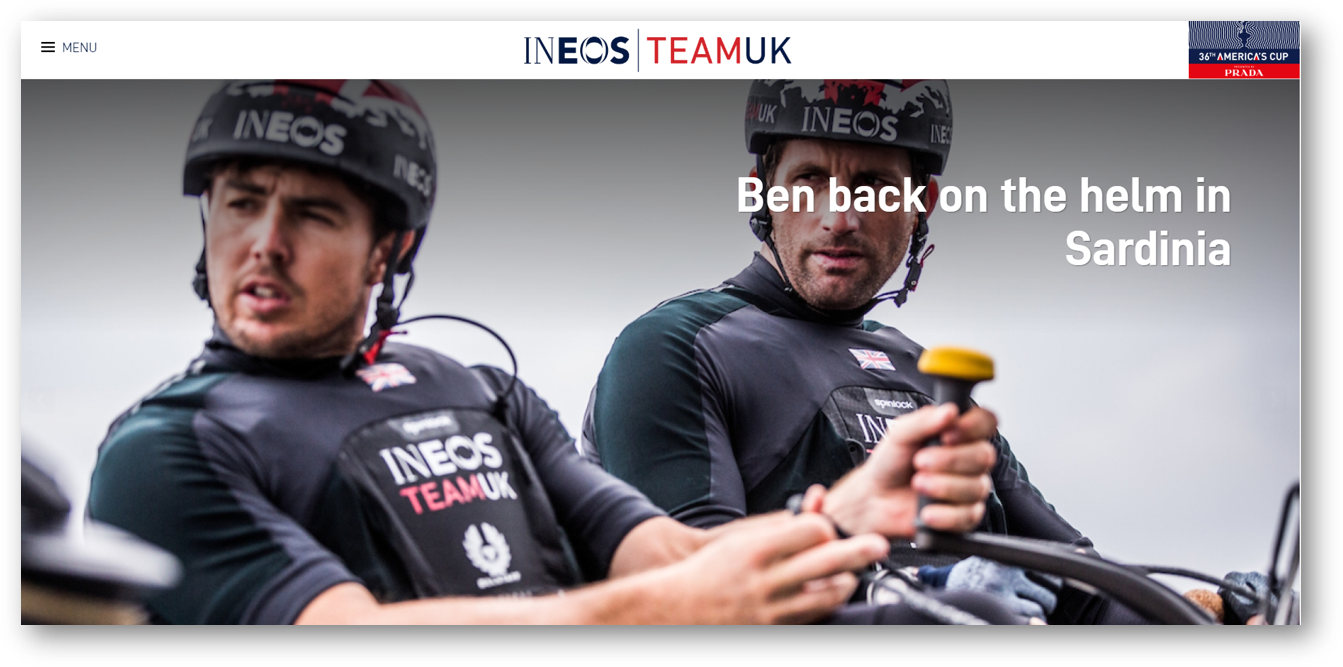 INEOS has been a controversial presence in the UK. In April 2017, the company was accused of seeking to exploit Brexit to lobby for a weakening of the UK's environmental regulations.
It has also taken out wide-ranging injunctions against fracking protestors, which campaigners have called "draconian". Its argument for the injunctions was in part based on mass social media surveillance of campaigners, DeSmog UK revealed.
---
Like what you're reading? Donate here to support DeSmog UK's journalism today 
---
INEOS is owned by American billionaire Jim Ratcliffe, who has  described shale gas as a "saviour" of the UK economy. He is known for his aggressive pursuit of industrial assets in the UK, including the Grangemouth petrochemical plant and refinery, Forties pipeline, and fracking licenses.
On hearing that Ratcliffe's INEOS was set to purchase the Forties pipeline from BP, an industry insider told Scotland's Daily Record:
"Holy sh*t. This would be like giving a monkey a machete … Letting Jim Ratcliffe loose on all the operators who feed into that pipeline is a dangerous, dangerous ploy."
In 2013, He forced the closure of the Grangemouth refinery in 2013 after a dispute with trade unions over working conditions and pension payments.
Today's letter, organised by campaign group Talk Fracking, calls on World Sailing to break its silence regarding INEOS' sponsorship, saying the competition should not be associated with a company "known for its environmentally destructive practices and ongoing assault on the democratic right to protest".
The letter also notes the incompatibility of INEOS' sponsorship with World Sailing's commitment to address the crisis of plastics polluting the ocean. "In the absence of urgent action against INEOS Team UK, your current contribution actively undermines these same values", it says.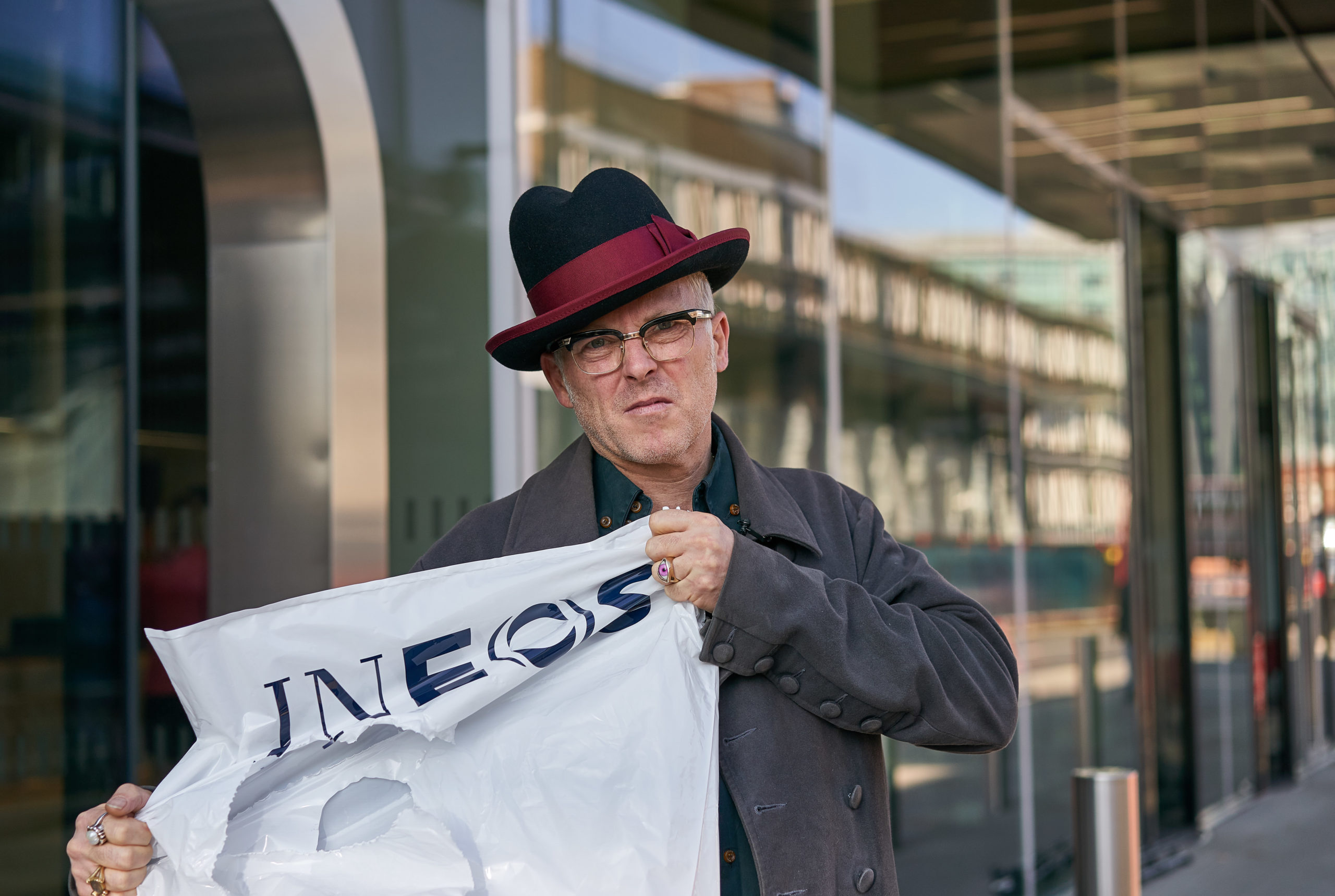 Image: Joe Corre at the letter handover outside World Sailing headquarters in London. Credit: Ki Price
Talk Fracking boss Joe Corré said that INEOS had the potential to make "a vast contribution to the already growing pile of cheap plastics in the world today."
"INEOS have a horrendous environmental track record in Europe and have been responsible for toxic chemicals, leaks, fires and explosions that have endangered workers, communities and the environment. Now they plan to bring those dangers to hundreds of communities across the UK, just to make more plastics that we don't want.
"World Sailing entertaining the greenwasher INEOS as a sponsor of the America's Cup entrant Team UK smacks of total hypocrisy. They must make a stand on behalf of our Oceans, drowning in plastic."
"Sir Ben Ainslie should be ashamed of himself taking US$153 million of Jim Ratcliffe's dirty money to enter the America's Cup. Ben Ainslie turning a blind eye to what INEOS really are doesn't cut it".
World Sailing responded to the letter by pointing out that while it sanctions the race, it does not have any say over team sponsors.
"Advertising by racing boats must comply with World Sailing's Advertising Code within the Racing Rules of Sailing which includes an obligation for all advertising to meet generally accepted moral and ethical standards", it notes.
INEOS has been contacted for comment.
---
Like what you're reading? Donate here to support DeSmog UK's journalism today 
---
image: M J Roscoe/geograph.ac.uk CC BY–SA 2.0