The earnest, cherubic face of Greta Thunberg preaching common sense to the UN climate talks in Katowice was a memorable sight. The 15 year-old Swede put world leaders to shame telling them: "You are not mature enough to tell it like is." She accused negotiators of leaving the "burden" of addressing climate change to "us children."
"I don't care about being popular. I care about climate justice and the living planet", she told the room full of politicians.
But who else has made their mark in 2018?
From villains (so many villains) to the occasional hero, DeSmog UK takes a look at the personalities that made the headlines this year.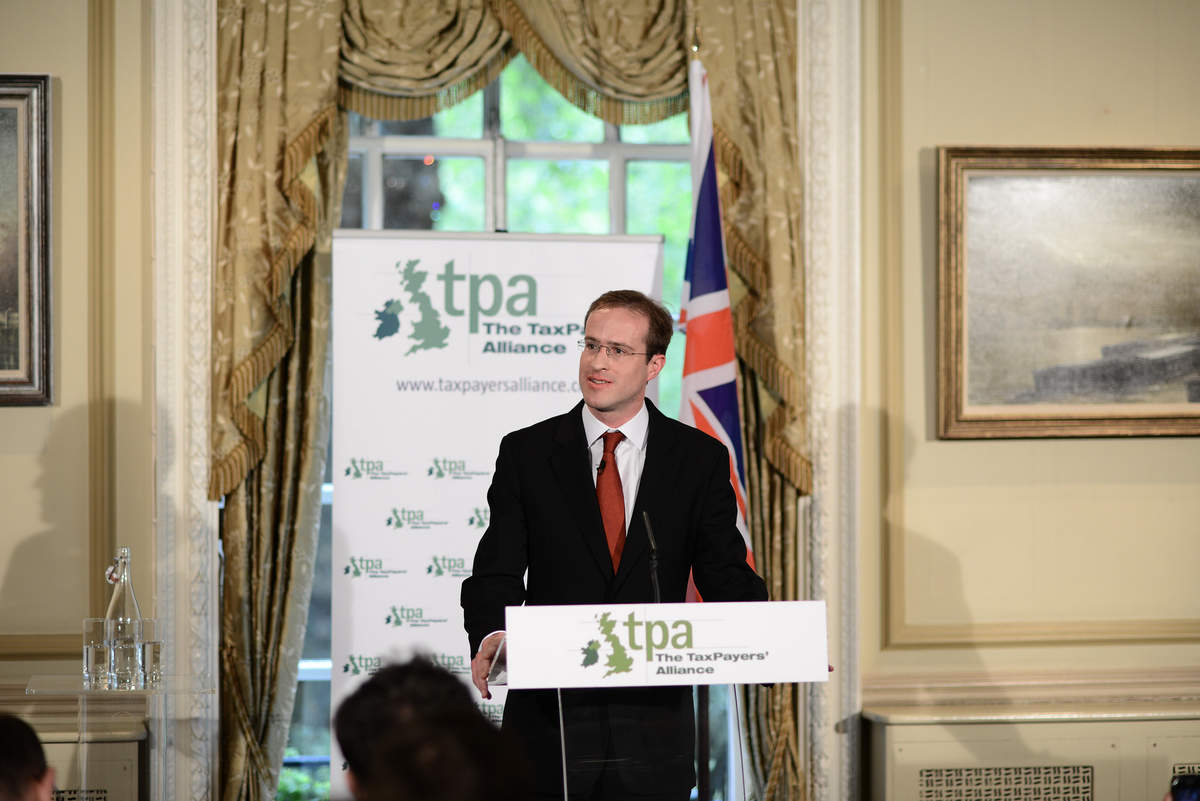 Matthew and Sarah Elliott
This was the year of Brexit (again). And If you have detected a distinctly American flavour to the rampant lobbying in Westminster corridors recently, there is a good reason why.
Matthew and Sarah Elliot have emerged as the link between US libertarians and fossil fuel lobbyists pining for a hard Brexit.
Back in November we reported on the dodgy duo:
"A close look at the transatlantic connections of the London-based groups pushing for the most deregulated form of Brexit reveals strong ties to major US libertarian influencers. These include fossil fuel magnates the Koch brothers — known for funding climate science denial around the world — and the man who bankrolled Donald Trump's campaign, Robert Mercer."
"At the heart of this network lies a little-known power couple, Matthew and Sarah Elliott. Together, the husband and wife team connect senior members of the Leave campaign and groups pushing a libertarian free-market ideology from offices in Westminster's Tufton Street to major US libertarian lobbyists and funders."
"Collectively, the network aims to use Brexit as an opportunity to slash regulations in the UK, paving the way for a wide-ranging US–UK free-trade deal that could have disastrous consequences for the environment."
Brendan O'Neill and Charles Koch
If Matthew and Sarah Elliot were an unlikely transatlantic power couple, so too perhaps were Brendan O Neill and Charles Koch? But the former revolutionary and the climate science denying US billionaire have a common politics it seems.
Our joint investigation with George Monbiot at the Guardian showed that Spiked received $300,000 from the Koch's over the past three years, including $150,000 in 2016 — the year of Donald Trump's US presidential election victory and the UK's Brexit referendum.
Koch Industries is the largest privately-owned energy company in the US. It has been described as a "kingpin of climate science denial", outpacing ExxonMobil when it comes to donations to organisations opposing established climate science and regulations to combat greenhouse gas emissions.
Brendan O'Neill's Spiked magazine has long been an environment-hating outlet spouting climate science denial disinformation. Now, in pantomime season we can say – "Look it's your Sugar Daddy Koch, he's behind you!"
Ben Ainslie
While the likes of Charles Koch are somewhat expected entrants on this list, a British olympic hero is perhaps less obvious. But alas, Sir Ben Ainslie has found himself in a spot of bother.
The sailing legend was criticised for captaining the British team for the Americas Cup that is now being sponsored by the UK's largest fracking license holder and plastics producer, INEOS.
The greenwashing scandal prompted an open letter organised by campaign group Talk Fracking, calling on World Sailing to break its silence regarding INEOS' sponsorship. The campaigners said the competition should not be associated with a company "known for its environmentally destructive practices and ongoing assault on the democratic right to protest".
The letter noted the incompatibility of INEOS' sponsorship with World Sailing's commitment to address the crisis of plastics polluting the ocean. "In the absence of urgent action against INEOS Team UK, your current contribution actively undermines these same values", it said.
Talk Fracking boss Joe Corré said that INEOS had the potential to make "a vast contribution to the already growing pile of cheap plastics in the world today."
"INEOS have a horrendous environmental track record in Europe and have been responsible for toxic chemicals, leaks, fires and explosions that have endangered workers, communities and the environment. Now they plan to bring those dangers to hundreds of communities across the UK, just to make more plastics that we don't want."
"Sir Ben Ainslie should be ashamed of himself taking US$153 million of Jim Ratcliffe's dirty money to enter the America's Cup. Ben Ainslie turning a blind eye to what INEOS really are doesn't cut it".
Sadly Talk Fracking's efforts to call World Sailing to account didn't work, with the organisation claiming that while it sanctions the race, it does not have any say over team sponsors.
"Advertising by racing boats must comply with World Sailing's Advertising Code within the Racing Rules of Sailing which includes an obligation for all advertising to meet generally accepted moral and ethical standards", it noted.
Owen Paterson
This one is a bit retro. Owen Paterson, remember him?
The North Shropshire MP has gone from a slightly fringe climate science denying former Environment Secretary, to an unlikely figurehead of the Brexit-loving Tory right this year.
In October we reported from the Conservatives Party Conference in Birmingham where Owen Paterson spoke to a meeting organised by The Bruges Group, a Eurosceptic think tank created to uphold Margaret Thatcher's ideas, which has repeatedly spread disinformation about climate change.
"We are the mainstream of the Conservative Party" he told a cheering crowd. A couple of months later, it seems he may have been right.
Cheers roared across the room at any mention of "taking back control" and that "no deal means no cash" for the EU. A Guardian reporter was booed when asking why the group did not push for a Conservative leadership contest.
Paterson made passionate calls to "reject the over-regulated" EU standards and laws and embrace the opportunities of making trade deals with countries outside the EU.
His comments came a week after the free-market think tank the Institute of Economic Affairs (IEA) published an alternative Brexit plan that called on the UK government to cut EU environmental regulations to secure free-trade deals with the US, China and India after Brexit.
The report singled out environmental protection rules as "frequently disguised methods of protectionism" and one of the areas where EU regulation is "moving in an anti-competitive direction".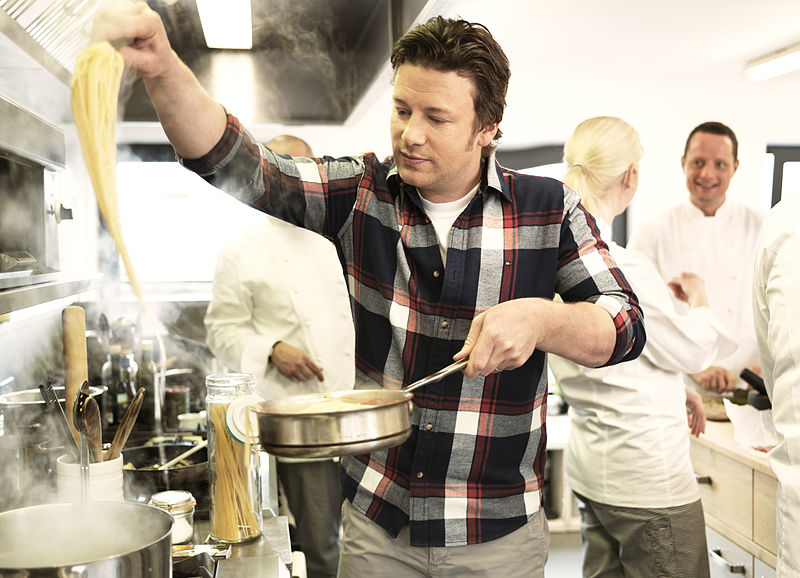 Jamie Oliver
Put down the oven gloves, shelve that 'Perfect Roast in 15 Minutes' cookbook – i'm afraid we've got bad news…
If Thunberg's idealism shone like a beacon in dark times, Jamie Oliver stands out as a particularly cynical bookend to the year. Having profited from posturing as a green activist for years, the TV chef announced a lucrative deal with Shell (estimated to be worth £5 million).
Three years ago, Oliver teamed up with the United Nations Environment Programme and was hailed as an "environmental champion" on its website. He tweeted at the time: "Guys, if we don't act on #ClimateChange, none of the #GlobalGoals can happen. This is everyone's problem."
While making Channel 4 series Jamie's American Road Trip in 2009, he ensured the whole process was carbon neutral, and billed it as a TV first.
And now… Welcome to School Dinners (Sponsored by Shell).
Frack Free Three
And so from zeros to heroes. When the little village of Little Plumpton began fighting Cuadrilla Resources' fracking plans it started as a handful of local residents angry that a new fossil fuel industry was about to move in to their area – and escalated into a resistance of national symbolic importance.
In a landmark case Rich Loizou, Simon Roscoe Blevins, and Richard Robert – the Frack Free Three – were given custodial sentences. This was the year that protesting against fracking became a jailable offence.
The ruling represented a trend of escalation between environmental protestors and the police — from mass arrests of Dakota Access pipeline protestors in the US, to UK police abusing their powers when going undercover in environmental movements, and mass online surveillance of fracking activists via Facebook.
Extinction Rebellion
If the Pantomine needs villains to boo, it needs a few Puss in Boots to cheer too. This year, out of nowhere, or rather out of a visceral reaction to the terrifying IPCC report, came Extinction Rebellion.
With a strategy of mass arrests and direct action, the group targeted city centres, Parliament and the BBC.
As we reported in October: "This was the first large scale public action of the environmental group Extinction Rebellion, which calls for mass and nonviolent civil disobedience as a means to put pressure on the government to take rapid and unprecedented action to tackle the climate crisis."
"Campaigners and concerned citizens, including families and elderly people, joined the protest in Parliament Square in London today to demand radical change in the light of climate scientists' warning that humanity has 12 years to take rapid and transformative action to prevent the worst impacts of climate change."
Greta Thunberg
Finally dear reader, into this world of greenwash protest and despair, lIke some figure from a Brothers Grimm Tale, steps Great Thunberg, the no-nonsense Swedish schoolgirl talking truth to power.
Her School Strike has probably been the most inspiring action of the year amidst inertia, cynicism and corporate disinformation. It's simplicity and idealism, demanding action for a viable future is a lesson to us all this Christmas.