In a first at the state level, the City of Hoboken, New Jersey recently added racketeering charges to its climate lawsuit against major petroleum producers and their national trade group the American Petroleum Institute (API). Hoboken is making this claim against fossil fuel companies under the state-level equivalent of the Racketeer Influenced and Corrupt Organizations (RICO) Act, a federal law used successfully to prosecute organized crime groups such as the Mafia starting in the 1970s and later the tobacco industry. Puerto Rico lodged federal racketeering charges against the industry in a class action climate case last November.
"These racketeering cases should be viewed as a new legal front against the oil and gas industry," Richard Wiles, president of the Center for Climate Integrity, which advocates for climate accountability from polluters, said by email. 
Including a racketeering charge in these lawsuits helps "tell a more robust and full story of what was really happening," said Delta Merner, a scientist working on climate litigation at the Union of Concerned Scientists. "There really were coordinated efforts to systematically question and cast doubt on the science around climate change."  
Hoboken's case, initially filed in September 2020, contends that defendants ExxonMobil, Shell, BP, Chevron, ConocoPhillips, Phillips 66, and their lobby group API deliberately misled the public in order to stave off climate action and protect profits. The lawsuit already included claims of public and private nuisance, trespass, negligence, and violation of the New Jersey Consumer Fraud Act. By adding a racketeering claim, the city is alleging that the defendants not only engaged in deceptive acts, but did so in a planned and coordinated way.
"Defendants have conspired to deceive the world for decades," the amended complaint states in its opening line.
"I think that the addition of a RICO claim helps demonstrate the gravity of the alleged conduct," Karen Sokol, law professor at Loyola University New Orleans College of Law, told DeSmog by email. "It was not simply a matter of each named defendant's deception, but rather their collective planning and implementation of multi-pronged strategies to deceive. That sort of conspiratorial conduct has the potential to be particularly harmful, a recognition reflected in RICO laws."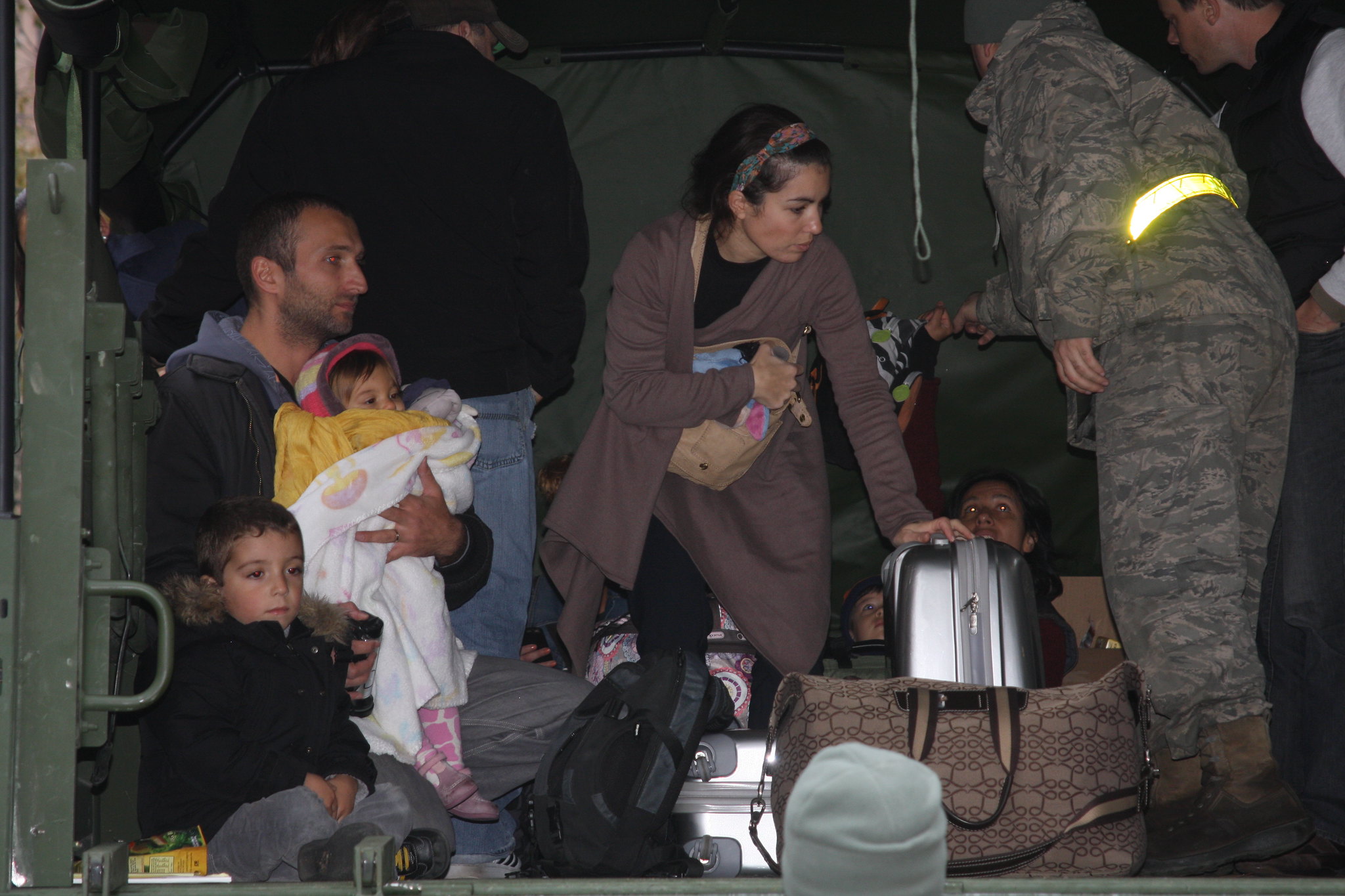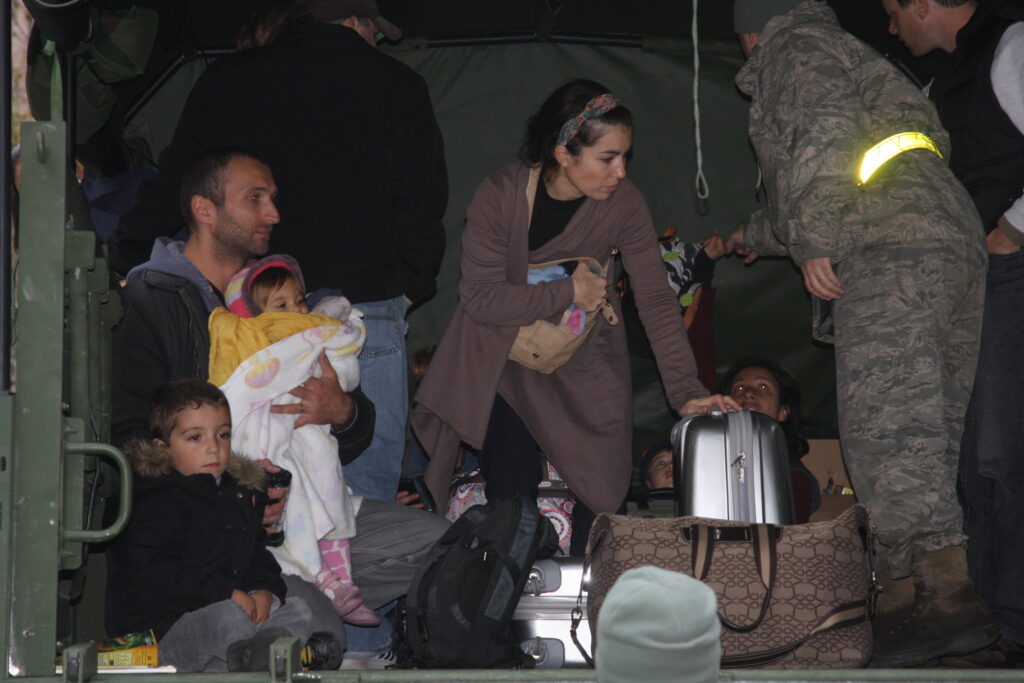 More than two dozen communities across the U.S. including municipalities, states, and one fishermen's trade association are currently suing major fossil fuel producers seeking to recover climate-related costs and hold the companies liable for their documented misrepresentations around climate change. At the heart of these climate liability lawsuits are allegations that the industry defendants engaged in a sophisticated, decades-long campaign of deception to distort climate science and conceal the climate consequences of its fossil fuel products. And, as many of the cases argue, the industry's deceptive conduct continues to this day through even more nuanced strategies.
"These are less about outright climate denial and more about creating the appearance of consensus with climate action advocates on responding to the climate crisis," Melissa Aronczyk, associate communications professor at Rutgers University, told DeSmog. "This approach allows companies to maintain their reputation; but it's really just climate denial in disguise."  
Three Stages of the "Scheme to Defraud"
The amended Hoboken complaint argues that the defendants coordinated a "scheme to defraud the public" dating back more than 50 years. This alleged scheme unfolded in three stages.
First, the fossil fuel defendants' own scientists studied the impact of fossil fuel combustion on climate change and warned executives of the potentially catastrophic consequences, but these warnings were not shared with the public. As early as 1959, for example, physicist Edward Teller spoke about global warming that could melt the ice caps and submerge coastal cities at an oil industry symposium organized by API. In 1965, API's own president described to an oil industry conference federal research into climate change spurred by fossil fuels, saying, "The substance of the report is that there is still time to save the world's peoples from the catastrophic consequence of pollution, but time is running out." Over the following decades into the 1980s, the industry conducted climate research and had reports and memos warning of the impacts of fossil fuels on the climate system.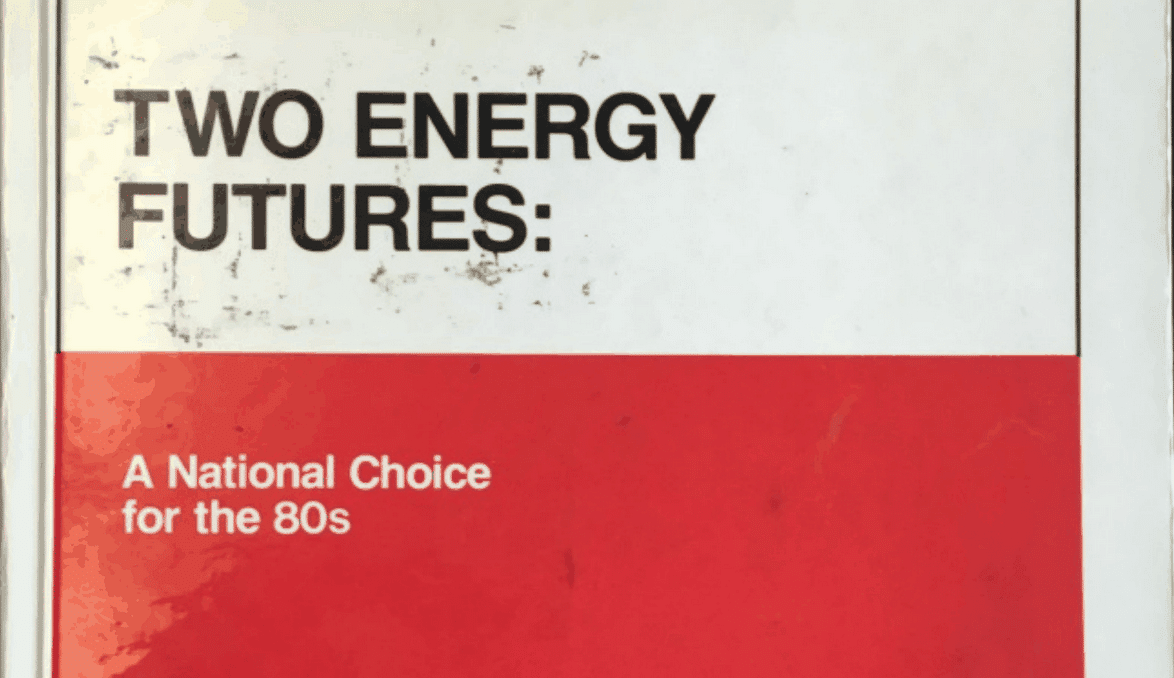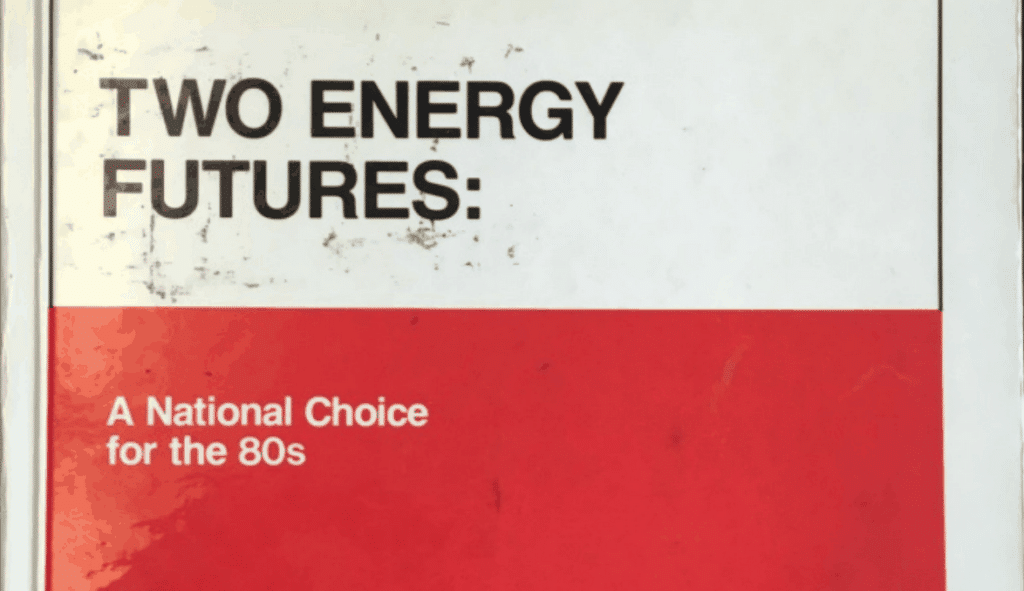 But then the oil industry started to wage a massive disinformation campaign aimed at deceiving the public about the climate dangers of fossil fuels. This was the second stage of the scheme, lasting through the 2000s. It involved spending tens of millions of dollars on misleading advertising and communications and operating front groups and funding think tanks to help pollute the information landscape. The Global Climate Coalition, formed in 1989, played a central role as a front group for carbon-intensive industries. This group, whose membership included major oil companies and API, spent $13 million on deceptive advertisements designed to cast doubt on climate science. API also created what it called the Global Climate Science Communications Team in the 1990s as part of this allegedly fraudulent communications strategy, and in 1998 that team produced a communications plan, later leaked, which equated "victory" with public uncertainty on climate science.
The third stage of the scheme, as described in the complaint, constitutes concerted greenwashing by the industry to portray the oil and gas business as part of the climate solution. This latest phase has unfolded over the last decade and continues today. The strategy involves tactics like marketing the methane-based fossil fuel natural gas as clean, overstating investments in or activity around clean energy through misleading advertising, and promoting unproven or unscalable technologies as climate solutions.
"These strategies are designed for companies to publicly appear to be responding to the urgency of climate change, while behind the scenes, they're actively lobbying to prevent or downgrade the impact of environmental or climate regulation," Aronczyk said.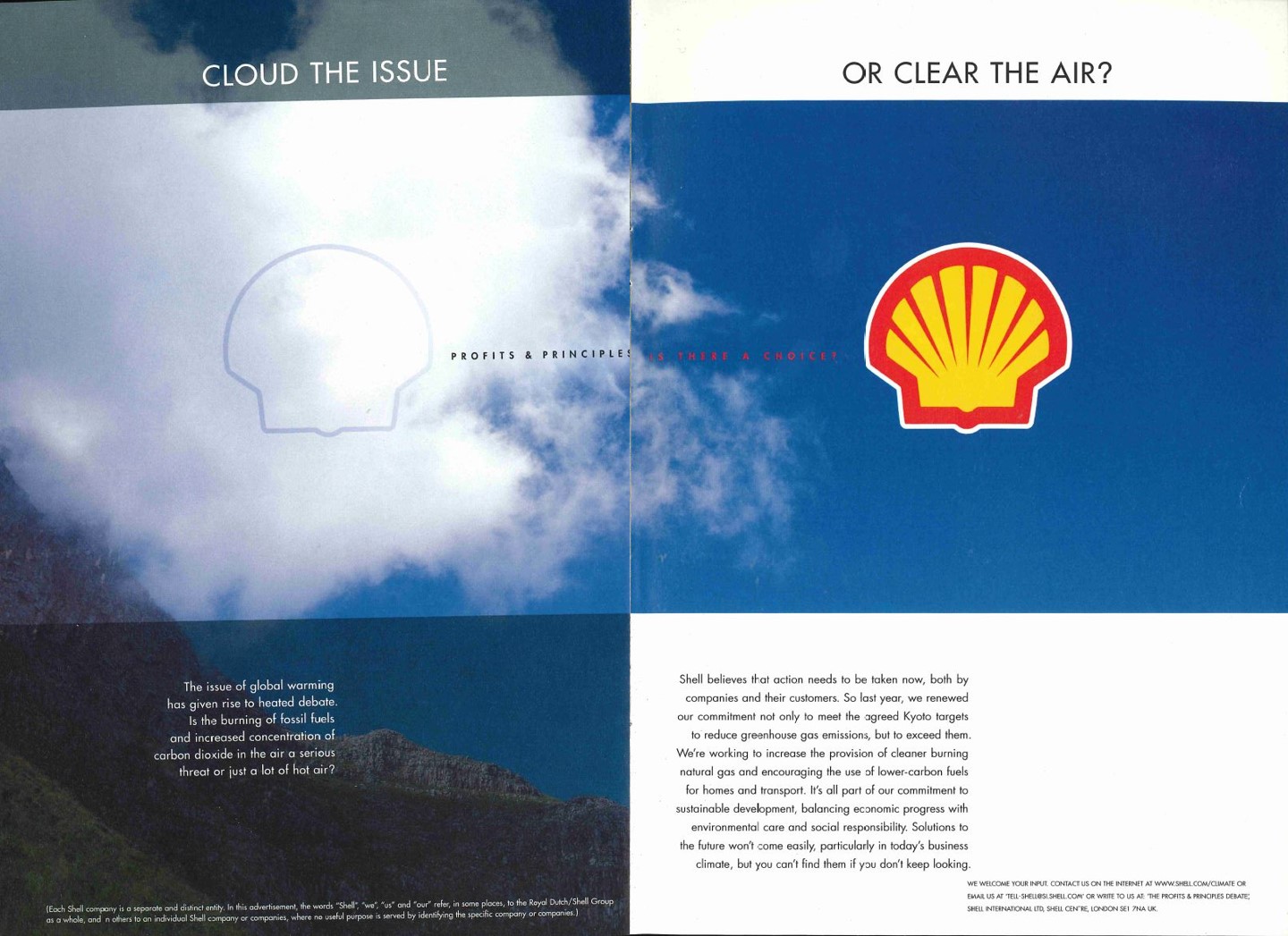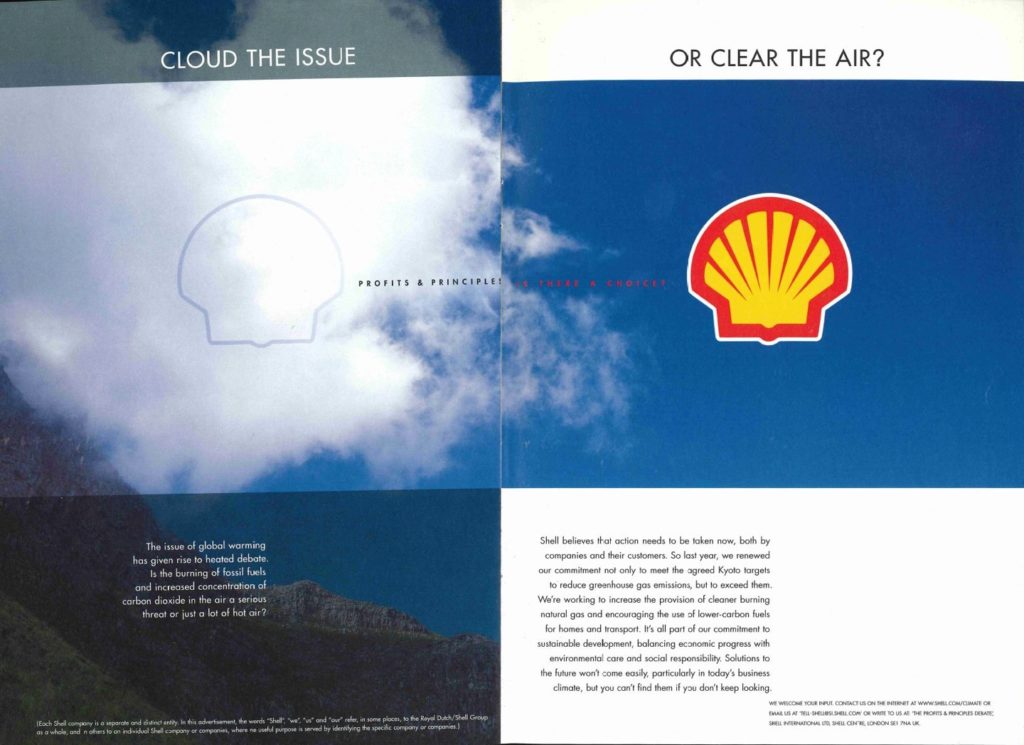 This delay approach has a real cost for society and the climate, says Benjamin Franta, founding head of the Climate Litigation Lab at Oxford University.  "Greenwashing…causes irreversible damage by misdirecting attention, misinforming consumers and policymakers, and wasting time. Legal approaches for counteracting this harmful practice are urgently needed." 
Hoboken's case is the first to frame the ongoing nature of the fossil fuel industry's alleged deception in the context of a state-level racketeering charge. The amended complaint calls the acts of racketeering part of these companies' "regular way of doing business."
ExxonMobil, Chevron, Shell, and ConocoPhillips did not respond to a request for comment. BP and Phillips 66 declined to comment.
The complaint specifically portrays API as a corrupt or deceptive enterprise, arguing that the oil industry trade association "has been engaged in the business of deceiving the public about the known dangers of climate change for decades — and it continues to engage in such business today."
API pushed back against this allegation, claiming that communities bringing the climate lawsuits are engaging in a "coordinated campaign" of their own.
"This ongoing, coordinated campaign to wage meritless lawsuits against companies providing affordable, reliable energy is nothing more than a distraction from these important issues and an enormous waste of taxpayer resources," API Senior Vice President and General Counsel Ryan Meyers said in an emailed statement. "We believe that climate policy is for Congress to debate and decide, not the court system."
But API works behind the scenes to influence Congress and has spent over $127 million since 1998 on lobbying activities. The oil and gas trade association has spent even more money on public relations and advertising, according to researchers. And in 2021, Franta published a peer-reviewed study that found API was putting out misleading information and misrepresenting climate science as early as 1980.
"Historical and investigative research show that the API has for decades played a key, coordinating role in deceiving the public about global warming, greenwashing the industry's image, and obstructing efforts to prevent climate damages," said Franta.
Big Oil's Conduct "Fits Pretty Perfectly, Almost Like a Glove" to RICO Act Violation
Hoboken submitted its amended complaint last month to the New Jersey Superior Court of Hudson County. The case will be proceeding in this state court after the U.S. Supreme Court rejected a petition from the oil company defendants attempting to force the litigation into federal courts.
"We spent two years fighting to get back to state court and now that we're here, before we start all the motions to dismiss, it made sense [to amend the complaint] since New Jersey has a RICO statute that's similar to the federal statute but is a little more receptive to plaintiffs' claims in some areas," Matthew Brinckerhoff, an attorney with the law firm Emery Celli Brinckerhoff Abady Ward & Maazel LLP that is representing Hoboken in this case, told DeSmog.
He said Hoboken's case is structured similarly to the federal racketeering case that the U.S. Department of Justice ultimately brought against the tobacco companies, which included claims of disseminating deceptive communications and advertising. The legal term for this in a racketeering case is mail or wire fraud.
"In order to prevail we have to prove that defendants conspired to defraud the public at large, and that they did so using the mail or wires," Brinckerhoff explained. He said the conduct of the Big Oil defendants "fits pretty perfectly, almost like a glove, with how your typical RICO statute is structured."
Sharon Eubanks, an attorney who previously led the Justice Department's successful RICO case against the tobacco industry, noted in a commentary published in the Guardian last year that not only are the behavior and objectives of the tobacco and fossil fuel industries similar, but so are their liabilities.
"And like the tobacco industry while I was in public service, the deceptive advertising and PR of the fossil fuel industry is now under intense legal scrutiny," Eubanks wrote. She concluded that the "legal tipping point may be soon approaching for fossil fuel companies and the spin masters that work for them."
The Center for Climate Integrity's Wiles agrees with the tobacco industry comparison and expects more communities to follow suit with racketeering charges against oil firms. "It's been obvious for years that fossil fuel companies have conspired together to lie to the public about the dangers of their products — just like tobacco companies before them," he said. "The Puerto Rico and Hoboken cases are just the first to present the evidence in a lawsuit."