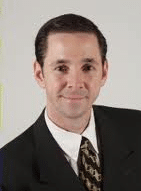 Joseph Conklin
Credentials
M.S., Meteorology, Rutgers University. [1]
Background
Joseph Conklin is trained as a meteorologist with experience collecting and analyzing surface weather observations. He has additional experience in radar/lightning analysis, wind shear detection, and software development. [2]
He was the founder of Climatepolice.com which was a website promoting skeptical views on climate change. The website no longer appears to be in operation. [3]
Mr. Conklin holds a meteorology degree from Rutgers University and an interdisciplinary degree from Monmouth University where his master's thesis involved climate studies with lightning and severe storms. He also operates NiceWeather.com, a website specializing in monthly weather forecasts. [2]
Stance on Climate Change
February 24, 2007
In a statement announcing the launch of his website, Conklin declared:
"The goal of the website [Climatepolice.com] is to show the public that other research on climate change exists and the debate is not over. In science, alternate views should always be welcomed, not silenced." [2]
Key Quotes
Going into further detail in the press statement for his website launch, Conklin added:
"Scientific research should be apolitical. Extremist groups have promoted global warming as their primary political issue. I want this website [Climatepolice.com] to help correct that." [2]
Key Deeds
February 2007
Conklin registered Climatepolice.com. The site described its mission as "promoting an open exchange and dialog on climate change. To achieve that goal, research and articles with alternate views on climate change will be the primary sources of news and information on this site. We will not include any news or information with sensationalist claims; only sources with sound scientific evidence or research will be used." [5]
Affiliations
Publications
According to a search of Google Scholar, Joseph Conklin has not published any scholarly articles on the subject of climate. [6]
Resources
Other Resources