The Americans are coming, and they're planting their flags on UK oil fields whether the Brits like it or not.
Famously aggressive US private equity firm Kohlberg Kravis Roberts (KKR) is launching a bid to gain control over UK fossil fuel company IGas, against the board's wishes, the Telegraph reports.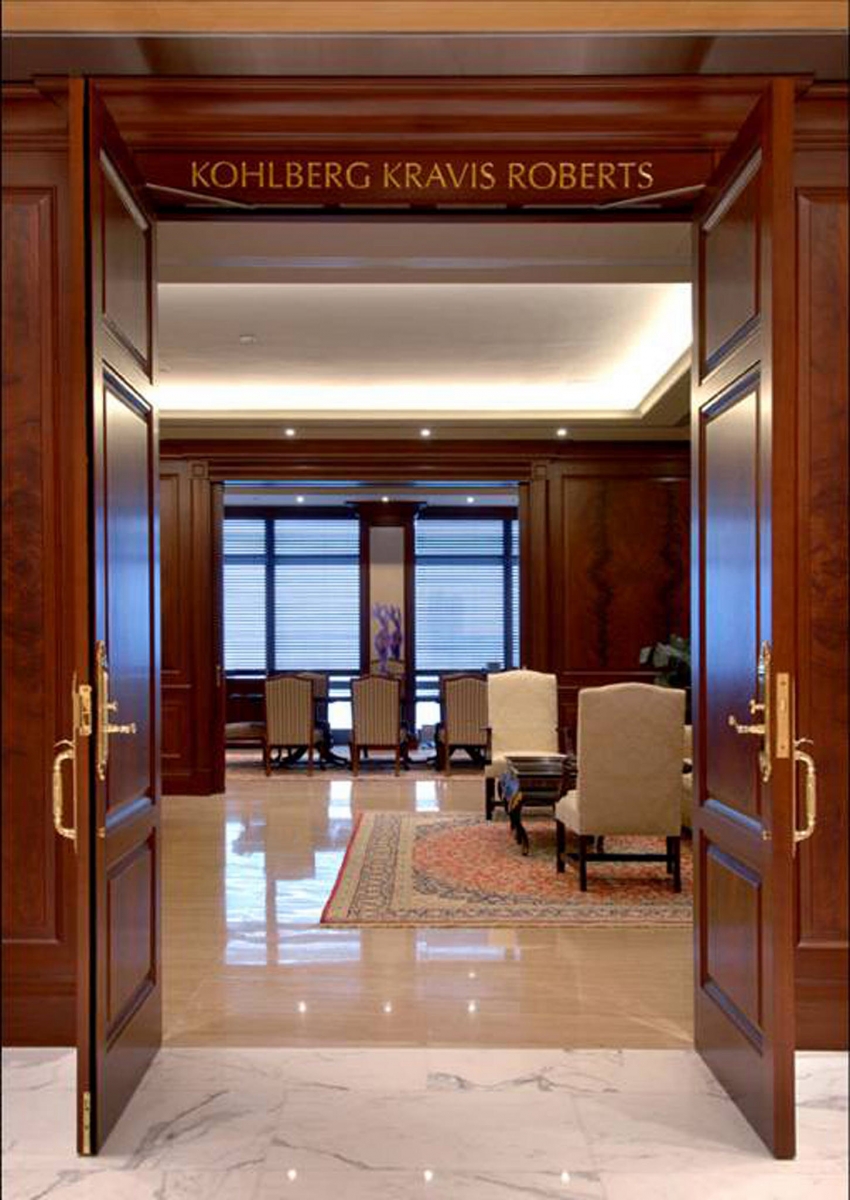 IGas has been at the forefront of recent efforts to establish a somewhat stumbling shale gas industry in the UK, despite government support. It has around 1 million acres of licences to frack for shale gas and exploit coal bed methane in Lancashire and the North West.
What is

KKR

?
KKR shot to fame in the late 1980s for their part in the largest ever buyout in history at the time, when food and tobacco company RJR Nabisco was purchased for $31 billion.
The deal inspired a film, 'Barbarians at the Gate', reflecting on the company's strategy of leveraging large amounts of debt to force deals through.
Since dabbling in the tobacco industry, KKR has diversified its portfolio and increasingly looks for opportunities in the oil and gas sector.
KKR's mooted bid for IGas comes just six weeks after it took control of another UK oil and gas company, Expro International Group which operates and maintains wells in the North Sea.
And it already has assets in the US. Just yesterday, an Alabama pipeline part-owned by KKR had a major explosion, killing one person and injuring five others, according to reports by Bloomberg.
The other major owners of that pipeline include Koch Industries and Royal Dutch Shell. Both companies have famously lobbied against climate change regulation.
Score to Settle?
Closer to home, there's also a potential conflict brewing.
KKR has tasked a different company, Trans European Oil & Gas (TEOG), to actually make the IGas deal happen. On TEOG's board are three directors who certainly know IGas well.
In 2011, IGas bought the UK's second largest onshore oil and gas group, Star Energy, which in turn was owned by Petronas.
On Star Energy's board were Roland Wessel, Colin Judd, and Melvyn Horgan – all now directors of TEOG. All three left Star Energy shortly after the IGas takeover.
So the US company looks set to make its play, using those with existing knowledge of the UK's fossil fuel industry as a foil.
The question is, what happens next?
Photo: Main image – World Economic Forum via Wikimedia Commons CC–BY–SA 2.0 | K2 Space via Flickr CC 2.0