It's that time of year again. Thousands of delegates are descending on Marrakech for the latest round of climate negotiations. After last year's blockbuster in Paris, how does Marrakech compare?
Early impressions of the 22nd Conference of the Parties to the United Nations Framework Convention on Climate Change – or the much more manageable 'COP22' – are that it is certainly different.
Inevitably, there is not the same buzz as in Paris.
For starters, there simply aren't as many people in Marrakech. At the Paris meeting, organisers estimated there were a total of 40,000 participants. The Moroccan government is preparing for about half that this time, with many of those joining in the second week.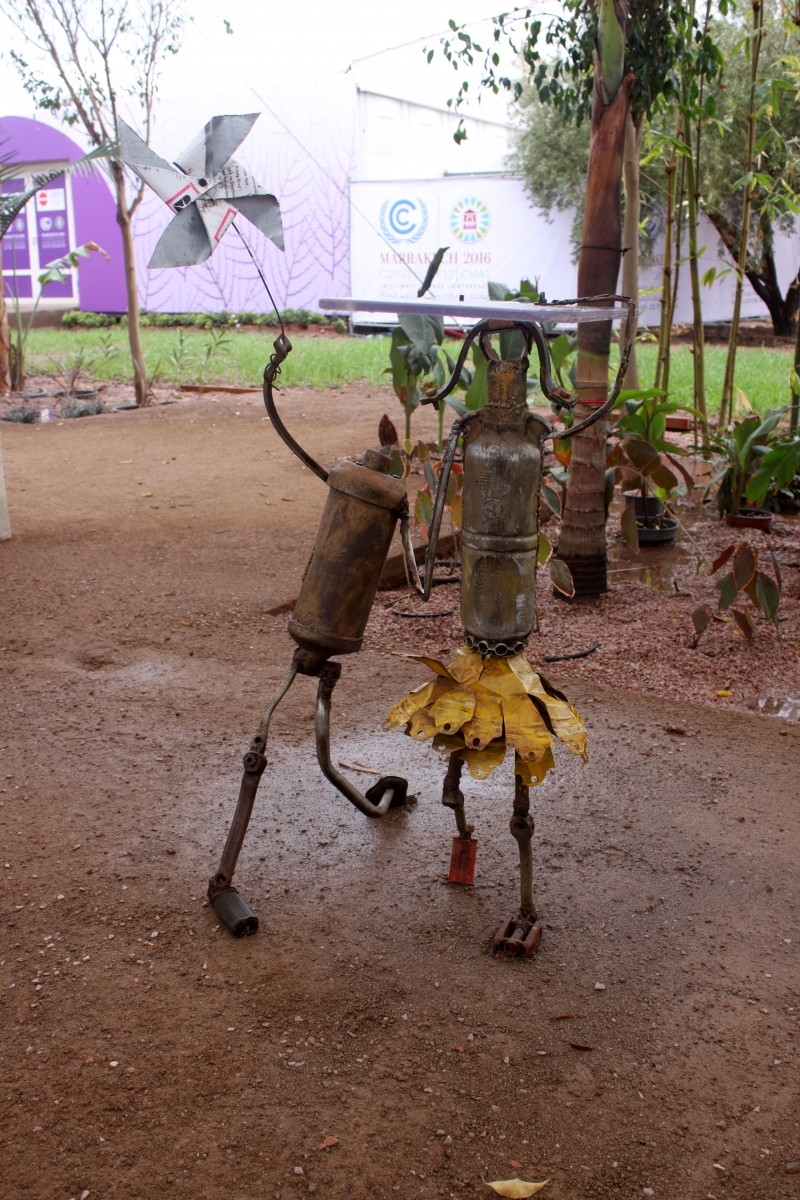 But that doesn't mean it is any less important. 
While Paris was manic, the atmosphere in Marrakech is more curious.
There are plenty of issues to resolve. The Paris Agreement laid the foundations for action to curb warming to 2 degrees, or even 1.5 degrees, above pre-industrial levels. But exactly how countries are going to do this remains somewhat vague.
"We need to make things a lot more concrete at Marrakech if we want to give a clear political signal that we are serious about reducing our emissions and at the same time helping poor countries adapt to climate change," Harjeet Singh from NGO ActionAid told journalists at one of the very first press conferences of the meeting.
That means agreeing how to raise more money for adaptation through the Green Climate Fund, as well as how to spend it. It also means countries agreeing how to ramp up ambition – known as the ratchet mechanism – as current emissions reduction pledges won't deliver the 2C goal.
Alden Myer, Director of Strategy and Policy, Union of Concerned Scientists called on negotiators to fix these issues early in the conference.
"We can't afford for Marrakech to be seen as an afterthought. Rather it must catalyse real actions and build on momentum coming out of Paris, and lay the groundwork for much more progress to be made over the next several years," he said.
So there is plenty to play for.
A quick trip around countries' stalls – rather grandly called 'pavilions' – shows some countries seem to be taking that warning more seriously than others, however.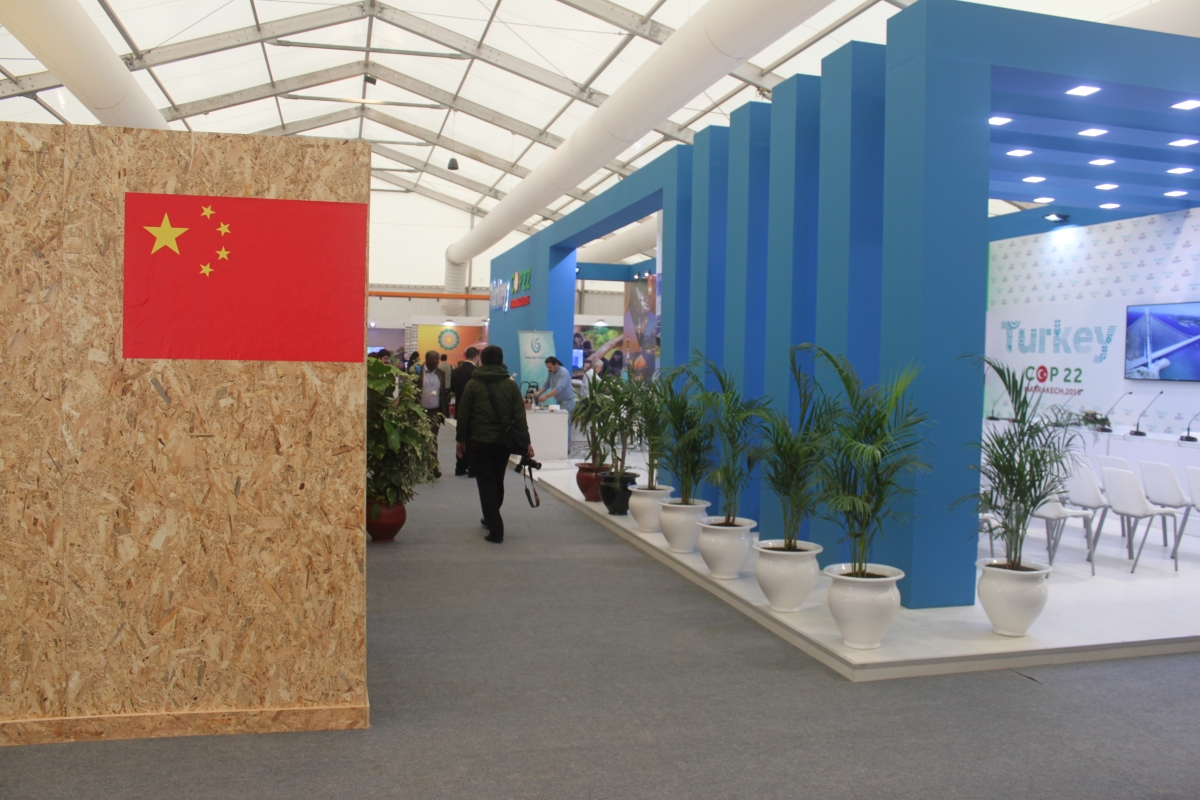 The contrast between China, the world's largest emitter, and a country that barely breaks the top 20, Turkey, is pretty stark.
In the next hangar is the US's effort. As always, it has gone big. It has a shiny globe, a shiny big screen, and some (slightly less shiny) people always on hand to answer journalists' questions.
Snugly next door is the UK's hut, which isn't yet open for business (particularly when people start taking photos). It was a similar story at Canada's pitch; four plywood walls, a few people in suits, and that was about it.
There is one obvious reason for the US's additional effort. No matter how much officials try to skirt around it (normally by not mentioning it until asked), the issue of who will be America's next President looms large.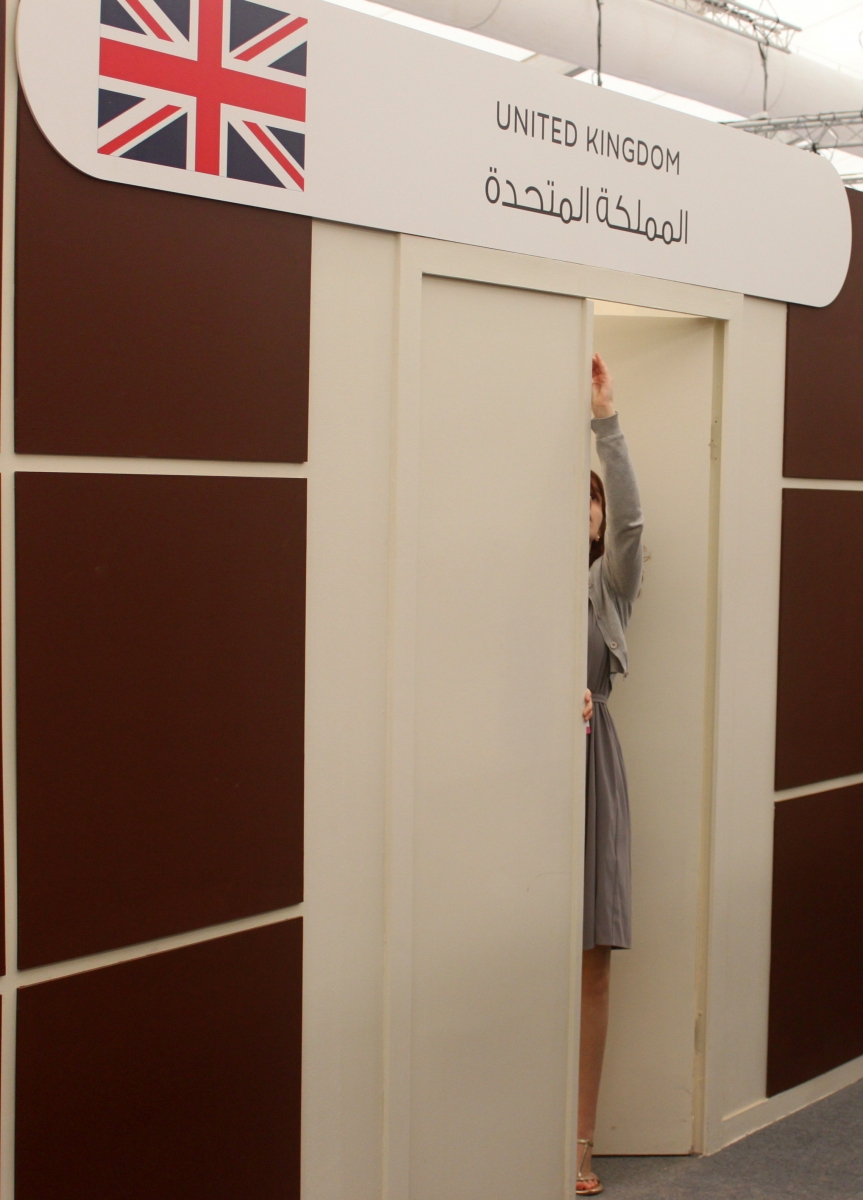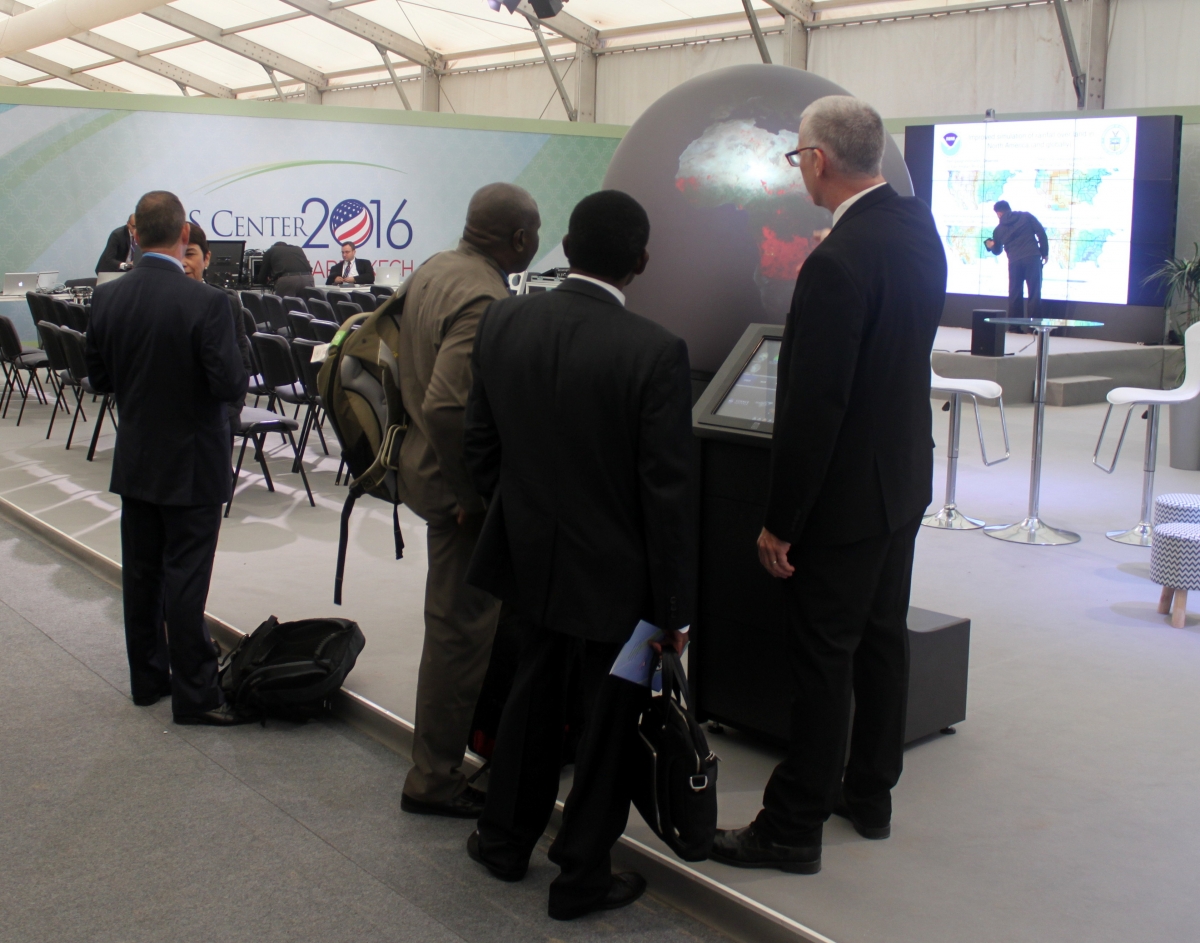 If Trump wins, the US will have elected a climate denialist as President. For delegates participating in 'the COP of action', Trump's obstinacy is an awkward meta-narrative.
A carefully constructed line to counter awkward questions is already emerging – he is only one man, delegates say. Commitment to the Paris Agreement can't be undone for at least four years anyway, they cry.
That may be true, but while negotiators have arrived hoping to lay a smooth path for the implementation of the Paris Agreement's goals, a Trump win could still shake the conference's foundations.