Over the past year, oil and gas industry plans to build a petrochemical refining and storage hub along the Ohio River have steadily gained traction. Proponents hope this potential hub, which would straddle Pennsylvania, Ohio, West Virginia, and Kentucky, could someday rival the industrial corridor found along the Gulf Coast in Texas and Louisiana.
Those plans center around creating what is known as the Appalachian Storage Hub, which received a major boost on November 9 during a trade mission to China attended by President Donald Trump and U.S. Secretary of Commerce Wilbur Ross. At that trade mission, also attended by Chinese President Xi Jinping, the China Energy Investment Corp. announced the signing of a memorandum of understanding (MOU) to invest $83.7 billion into the planned storage hub over 20 years. For comparison, West Virginia's gross domestic product (GDP) in 2016 was $72.9 billion.
Though called the Appalachian Storage Hub as a broad-sweeping term, in practice the hub could encompass natural gas liquids storage, a market trading index center, a key pipeline feeding epicenter, and a petrochemical refinery row. Its prospective development has been spurred by the current construction of a $6 billion petrochemical refining facility in Pennsylvania owned by Shell Oil.
The proposed hub has come under fire from grassroots groups. But this proposal also has a powerful set of backers, including West Virginia's five-member congressional delegation, the state's Governor and Secretary of Commerce, West Virginia University, the chemical industry's trade association, Shell Oil, and the Trump administration, among others.
Detractors of the planned petrochemical hub believe that its construction would buoy the oil and gas industry in its efforts to further develop drilling and hydraulic fracturing ("fracking") projects in Pennsylvania's Marcellus Shale and Ohio's Utica Shale basins.
A "major concern we have about the whole complex is that it will encourage a second or third wave of gas fracking in our region, from the Marcellus, the Utica, and the Rogersville field, which is a much deeper layer of shale gas and oil and has been recently tested and a few commercial wells have been built into it," Robin Blakeman, project coordinator with the Ohio Valley Environmental Coalition, recently told the radio show Between the Lines. "It's not commercially viable yet, but we think this complex will make it commercially viable."
However, those backing the plan say the hub could lead to much-needed job creation, positioning the multi-state region as the oil and gas industry's version of Silicon Valley and as a potential "field of dreams." 
"This project will not only transform the region, it will impact the entire country by enhancing America's energy dominance," said U.S. Rep. David McKinley (R-WV). "The storage hub has the potential to create thousands of jobs, attract billions in investment, invigorate Appalachia's economy, and establish our area as a force in the petrochemical industry."
Appalachia Development Group
While the hub itself, when fully developed, would likely involve a whole host of companies, its concept and initial marketing phase has been led by a corporation named the Appalachia Development Group (ADG), which is owned by the Mid-Atlantic Technology, Research and Innovation Center (MATRIC) and the West Virginia University Innovation Corporation. The joint venture registered its website on November 10, one day after West Virginia signed the MOU with the China Energy Investment Corp.
On January 3, ADG received an invitation from the U.S. Department of Energy to apply for a $1.9 billion loan guarantee created by the Energy Policy Act of 2005. (That law is perhaps best recognized for creating what is known as the "Halliburton Loophole," which exempts the oil and gas industry from U.S. Environmental Protection Agency enforcement of the Safe Drinking Water Act during horizontal drilling and fracking operations.)
In a press release announcing the DOE invite, ADG also said the hub could lead to the creation of 100,000 jobs, and received praise from U.S. Rep. McKinley, U.S. Sen. Joe Manchin (D-WV), and U.S. Sen. Shelley Moore Capito (R-WV).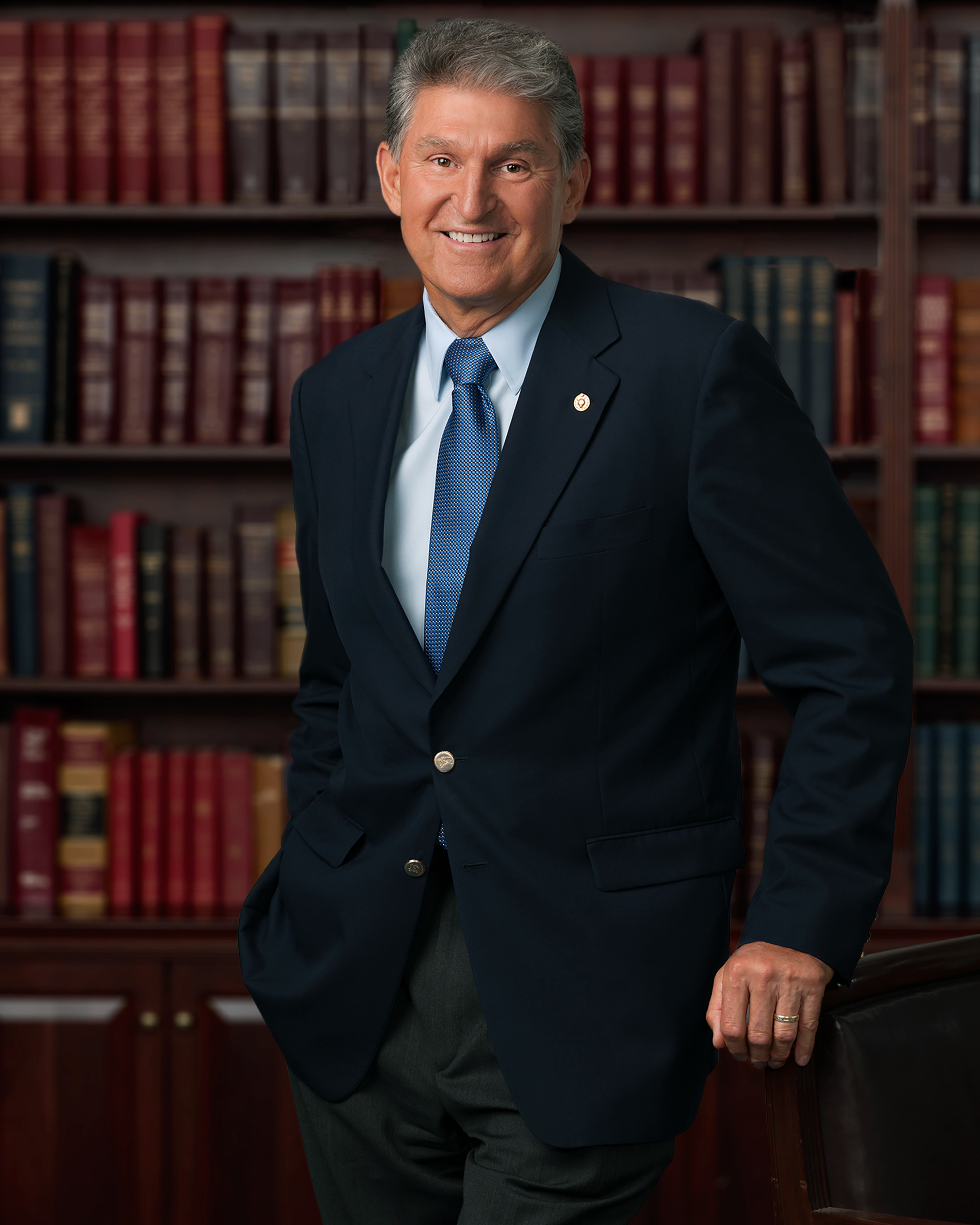 U.S. Sen. Joe Manchin (D-WV). Credit: United States Senate, public domain
"I am very excited that the Department of Energy is moving forward with the Appalachia Development Group in its efforts to secure a loan to develop the Appalachian Storage Hub. I have long said that the Appalachian Storage Hub is a vital project that will help us capitalize on our state and region's abundant natural resources, growing infrastructure, and innovative spirit," Sen. Manchin said in the statement. "I look forward to working with the Department of Energy and the Appalachian Development Group to make the Appalachian Storage Hub a reality."
According to corporate registration forms reviewed by DeSmog, ADG incorporated several businesses in West Virginia covering many facets of the gas supply chain just two weeks after the Energy Department's loan guarantee announcement. The incorporations serve as something of a roadmap for what the visionaries behind the hub have planned in the area.
Names of the companies include Appalachia Development Group Chemical LLC, Appalachia Development Group Pipeline LLC, Appalachia Development Group Trading LLC, and Appalachia Development Group Storage LLC. All of those LLCs are incorporated in Delaware, a state which serves as a corporate tax haven in the U.S.


Credit: West Virginia Secretary of State
The trading business appears to be an attempt to create an industry hub rivaling Mont Belvieu in Texas and akin to the oil industry's hub in Cushing, Oklahoma, which serve as a pricing index for natural gas liquids and oil market traders, respectively. The Appalachian trading post would be focused on the natural gas liquids trade, according to congressional testimony given at a hearing by West Virginia University Professor Brian Anderson in August 2016 and a presentation he gave in October 2017.
The Appalachia Development Group told the outlet Natural Gas Intelligence that it hopes to raise $3.3 billion in capital for the project, or an additional $1.4 billion if it successfully lands the loan guarantee from the Energy Department.
West Virginia University Incubator
At the center of pushing the ball forward on the hub has been West Virginia University (WVU), which has served as a key incubator for the Appalachia Development Group and its plans to create a major petrochemical hub in the region. Professor Anderson, listed as one of the principals on the ADG website, has led that charge at WVU.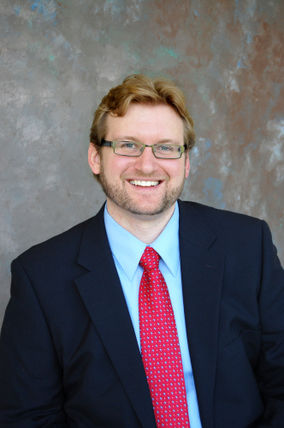 Professor Brian Anderson. Credit: West Virginia University
While the WVU Innovation Corporation is part of the Appalachia Development Group joint venture, Anderson's university research has also helped boost the project's profile in the media. Anderson, who serves as the General Electric Plastics Materials Engineering Professor in chemical engineering at WVU, also directs the WVU Energy Institute.
After the announcement that the Appalachia Development Group had entered into an $83.7 billion MOU with the China Energy Investment Corp., WVU put out a press release quoting Anderson and boasting about its role in making such an investment possible. 
"This is a game-changer for the state of West Virginia," Anderson stated in the release. "By collaborating with global companies like China Energy to invest in our state through joint research, business development, and demonstration opportunities, we begin to move West Virginia forward by expanding and diversifying our state into newfound prosperity and success."
Anderson has also spoken at a slew of industry events, making the case for the natural gas liquids storage hub. He spoke in front of the Interstate Oil and Gas Compact Commission at its annual meeting in October, at a June 2017 Appalachian Storage Hub Conference event held in Pennsylvania, and at the January 2018 winter meeting of the West Virginia Independent Oil and Gas Association (WVIOGA). At this latest event, Anderson spoke about the hub alongside Rep. McKinley and ADG CEO Steve Hedrick. 
In turn, the petrochemical industry has shown its appreciation for Anderson's involvement.
In a May 2017 report titled "The Potential Economic Benefits of an Appalachian Petrochemical Industry," the American Chemistry Council thanked Anderson for his support in preparing the paper. Its May 18 release came just nine days after the May 9 introduction of the Appalachian Ethane Storage Hub Study Act of 2017, a bill supported by every member of West Virginia's congressional delegation.
American Chemistry Council members include Shell, ExxonMobil, Chevron, Saudi Basic Industries Corporation (SABIC), Dow Chemical, Monsanto, and other major corporations. 
WVU also houses the Appalachian Oil and Natural Gas Research Consortium, which in July 2017 released a report on the geologic potential for creating a storage hub in West Virginia. According to its acknowledgments section, that report was funded by companies such as Chevron, Dominion Energy, EQT Resources, Noble Energy, ExxonMobil subsidiary XTO Energy, and the West Virginia Oil & Natural Gas Association (WVONGA).
Though Anderson did not travel to China to sign the MOU, he did speak at a press event convened by West Virginia's Republican Governor Jim Justice just days later to discuss the deal and its implications for the state. Anderson did not respond to a request for comment for this story.
Thrasher's Dual Role
Another key actor in implementing the West Virginia and China Energy MOU was the state's Secretary of Commerce Woody Thrasher, who served as the state's official representative at the signing in China. 
But before Governor Justice named Thrasher as commerce secretary, he was president of his family business, The Thrasher Group. Co-founded by Woody and his father Henry, the firm provides architectural, engineering, and construction services for oil and gas field and pipeline projects, with offices in West Virginia, Ohio, Pennsylvania, and Kentucky — all hub states.
"The Mid-Atlantic region of the U.S. offers a wealth of resources important to America's energy independence: natural gas, coal, and wind energy," The Thrasher Group details on its website. "The development of these resources, including the emerging Marcellus Shale play, is particularly important. With five offices located in the heart of this area, we're ready to mobilize our various energy development services to meet your needs throughout this major production area."
The Thrasher Group has repeatedly shown interest in the business side of the Appalachian Storage Hub. For example, Andy Kincell, Thrasher's head of business development and construction services, also attended the June 2017 Appalachian Storage Hub conference where WVU's Brian Anderson gave a presentation, according to both his Twitter account and Thrasher's. Kincell also attended another event about the hub, hosted by WVU in August 2017, again according to both of their Twitter accounts.
Thanks @AKincell for representing Thrasher! https://t.co/3h1GOQdd35

— Thrasher Group (@ThrasherEng) August 29, 2017
In addition, The Thrasher Group will play host to the Emerging Opportunities Ohio River Valley Conference held in Wheeling, West Virginia.
"The Emerging Opportunities Ohio River Valley Conference will provide a comprehensive view of the once-in-a-generation industrial and commercial development," details the conference's website. "In addition to development of cracker and petrochemical plants, experts predict the overall development will change the economic landscape."
Appalachia Development Group CEO Steve Hedrick will present at the conference, as will WVU's Anderson and representatives from both the American Chemistry Council and the American Petroleum Institute. Thrasher Group CEO Chad Riley will offer both introductory and closing remarks for the day.
Riley and Kincell did not respond to a request for comment. Hedrick and Appalachia Development Group's CFO and COO, Joe Bozada, also did not respond to a request for comment for this story.
To date, the exact details of the MOU signed between the China Energy Investment Corp. and West Virginia have yet to be made public and DeSmog could not track down a copy of the MOU online. Thrasher told the West Virginia Senate and House of Delegates' Joint Committees on Natural Gas Development and Energy on January 9 that he expects construction of some assets within the petrochemical storage hub to begin as soon as this year.
Though Woody Thrasher has signed a blind trust legal agreement handing over day-to-day financial management of Thrasher Group and its subsidiaries, West Virginia's commerce secretary has not foregone his ownership stake in the company. According to West Virginia MetroNews, Thrasher still retains a 70 percent stake in The Thrasher Group and the blind trust agreement does not apply to any of his family or his legal dependents.
"Handing over day-to-day operations of a company that is directly affected by the official's role or decision making isn't effective," Brendan Fischer, a lawyer for the Campaign Legal Center, recently told the Charleston Gazette-Mail. "If a public official maintains a financial stake in a company, the potential for a conflict remains."
In addition, one of the blind trustees for the agreement, Marcia Broughton, is an attorney for Jackson Kelly, a firm which often represents oil and gas industry clients. Broughton is listed as one of the firm's oil and gas industry attorneys on the Jackson Kelly website and the firm is listed as a financial supporter on the website of MATRIC, one of ADG's owners.
Appalachian Development Group attorney and principal Kathy Beckett is also a former Jackson Kelly attorney, where she worked from 1997-2013, before moving to the law firm Steptoe & Johnson. Beckett, who also sits on the Board of Directors for the U.S. Chamber of Commerce, did not respond to a request for comment for this story.
Thrasher also decided to remain chairman of the board of directors for the WVU Alumni Association for the first half of 2017, while simultaneously serving as Secretary of Commerce, even as WVU has served as a key vehicle behind the hub's creation. He now serves as "Immediate Past Chairman," a one-year ex-officio and non-voting role which allows him to sit on both the executive and governance committees of the alumni associaton, according to the association's constitution and bylaws.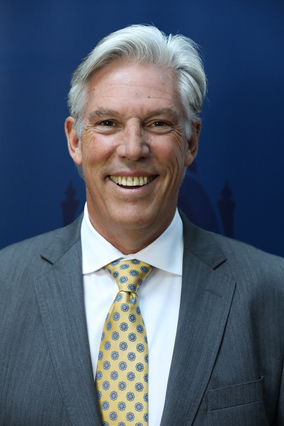 Woody Thrasher Credit: West Virginia University Alumni Association
In discussing the trust agreement with the press, Governor Justice actually referred to Thrasher's agreement not as a blind trust, but as one put "under the control of trusted colleagues." Spokespersons for both Thrasher and Justice did not respond to requests for comment from DeSmog.
Congressional Bills, Lobbying Revolving Door
The West Virginia congressional delegation, particularly Sens. Manchin and Capito and Rep. McKinley, has led the push for the Appalachian Storage Hub on Capitol Hill. Beyond the Appalachian Ethane Storage Hub Study Act of 2017, members of the delegation introduced other bills to usher in the hub in 2017, including the Appalachian Energy and Manufacturing Infrastructure Revitalization Act and the Capitalizing on American Storage Potential Act.
The Infrastructure Revitalization Act calls for "an expedited permitting process for critical energy infrastructure projects relating to the establishment of a regional energy hub in Appalachia, and for other purposes." Meanwhile, the Capitalizing on American Storage Potential Act would make sure the Department of Energy's loan guarantee program would also apply to projects such as the Appalachian Storage Hub.
Various industry players, such as the American Chemistry Council, the National Propane Gas Association, the National Association of Manufacturers, and Shell Oil have all lobbied for some or all of these bills. All of the entities lobbying for the hub's creation have benefitted in some way from government-industry revolving door relationships, according to a review by Desmog.
As a case in point, the American Chemistry Council deployed a team of lobbyists to advocate for all three of the bills, according to its federal lobbying disclosure forms. Those lobbyists included Bryan Zumwalt, who formerly served as chief legal counsel for the Senate Environment and Public Works Committee under the chairmanship of U.S. Sen. David Vitter (R-LA) and Calvin Dooley, formerly a Democratic U.S. Representative from California who now serves as president and CEO of the chemistry council.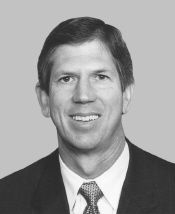 Calvin Dooley Credit: United States Congress, public domain
Shell Oil, which lobbied for the Appalachian Ethane Storage Hub Study Act, also has notable revolving-door connections on its lobbying team. Patricia Villarreal Tamez, prior to landing the lobbying job with Shell, worked as executive director of the Congressional Hispanic Caucus, according to her LinkedIn profile. Further, Marnie Funk — a lobbyist on Shell's team pushing for the Appalachian Ethane Storage Hub Study Act — formerly served as communications director for the Senate Energy and Natural Resources Committee when it was run by U.S. Rep. Pete Domenici (R-NM).
The revolving door and campaign finance contributions may have buttressed prospects for the hub on the congressional side of things as well.
For example, the American Chemistry Council has donated $10,000 to Sen. Manchin for his 2018 re-election campaign, one of its largest 2018 election cycle contributions to-date. The council cut Manchin a $5,000 campaign contribution check on May 10, the day after he co-sponsored the Appalachian Ethane Storage Hub Study Act, according to U.S. Federal Elections Commission filings reviewed by DeSmog.

 
Credit: U.S. Federal Elections Commission
According to the research database Legistorm, Manchin's senior adviser Sarah Venuto Perez formerly served as director of federal affairs for America's Natural Gas Alliance, which has since merged with the American Petroleum Institute.
In September of last year, according to comments made by Manchin on the sidelines of a forum hosted by the Bipartisan Policy Center, the senator had dinner with President Trump and his chief-of-staff John Kelly. At that dinner, Manchin pitched the idea of the Appalachian petrochemical hub to Trump and Kelly, according to EnergyWire.
"He was delighted to hear about it," Manchin told EnergyWire. "I gave it to [chief of staff] Gen. [John] Kelly. He's going to look at it and see if he can get this thing moving," 
Manchin's office did not respond to a request for comment about whether the $10,000 donation from the American Chemistry Council and Venuto Perez's past industry affiliation have influenced the senator's policy stance on the hub.
Capito serves as another case study, with her former senior legislative assistant on oil, gas, and coal policy issues, Virginia Hamisevicz, now working as vice president of governmental affairs for the National Association of Manufacturers.
During her successful first attempt at running for the U.S. Senate, Capito received $162,000 in campaign contributions from the oil and gas industry in 2014. In addition, according to forms reviewed by DeSmog, Capito's husband has $15,000-$50,000 worth of stock investments in Shell Oil, which already has a major petrochemical investment in the area.
Beyond campaign contributions, the petrochemical industry has also heaped praise on Manchin and Capito for their policy efforts.
"We applaud Senators Capito and Manchin for their commitment to realizing the exciting opportunities afforded by an energy storage hub," said the American Chemistry Council in a June 2017 press release. "The Capitalizing American Storage Potential (CASP) Act will help expedite the development of new infrastructure in hydrocarbon-rich areas of the country and, in turn, spur new manufacturing investment and jobs."
'Nightmare Waiting to Happen'
In a January 4 blog post, the Ohio Valley Environmental Coalition spelled out how the Appalachian Storage Hub will likely incentivize more fracking in the region.
"More fracking for methane leads to more gas liquids used by the petrochemical companies, the more gas liquids petrochemical companies use, the more fracking will happen," wrote the group. "What that means is our region would face the combined threats of more fracking and the petrochemical industries."
In addition to the public health and pollution battles being fought in the Gulf's existing petrochemical corridor (also known as "Cancer Alley"), the Ohio Valley Environmental Coalition also pointed to Appalachia's past experiences with the coal industry and decried a potential repeat of history.
"Haven't we learned any lesson from what the coal industry has done, where the majority of what is produced here is exported elsewhere, and the profits made by companies from outside the region?" the group asked. "This hub of horrors is a nightmare waiting to happen … The people deserve better than false economic hope and toxic neighbors." 
Main image: U.S. President Trump, Chinese President Xi Jinping, and West Virginia Commerce Sec. Thrasher join in the Great Hall in Beijing for MOU signing in November 2017. Credit: West Virginia Department of Commerce