A campaign to deny Indigenous peoples a voice in Australia's national Parliament is using tactics similar to an earlier conservative legal battle against First Nations communities in Canada, a new research paper argues.
That's no coincidence, according to the paper's author Jeremy Walker, because think tanks linked to these efforts in Canada and Australia belong to a secretive U.S. organization called the Atlas Network that's received support from oil, gas and coal companies and operates in nearly 100 countries. 
"The coordinated opposition to Indigenous constitutional recognition by the Australian arm of the Atlas Network we can assume is motivated by the same intentions underlying the permanent Atlas campaign against climate policy [globally]," writes Walker, a senior lecturer in social and political sciences at the University of Technology Sydney in Australia.
"That is, to minimise the possibility of democratic government challenging the ever-expanding frontier of fossil fuel extraction," he argues, a charge one conservative Australian advocacy group strongly denies.
On October 14, Australians will vote "yes" or "no" in a referendum that would amend the country's constitution to create a permanent First Nations advisory body in the country's Parliament.
"Most Australians understand that generations of Australian government policy have failed First Nations peoples," UNSW Sydney professor Megan Davis, who is a Cobble Cobble woman of the Barunggam Nation, told the Guardian earlier this year. "The voice referendum is an opportunity for all of us Australians to make the difference."
Earlier this spring national support for the "yes" position was over 60 percent but by September it had collapsed to 40 percent or less, polling cited by Walker suggests.
Walker attributes that largely to the efforts of a conservative advocacy group called Advance, which has led an extensive media campaign urging people to vote "No" in the referendum. "The 'Indigenous Voice to Parliament' will wreck our Constitution, rewire our democracy, and divide Australians by race. It's divisive, it's dangerous, it's expensive and it's not fair," reads a website created by Advance.  
The campaign's main spokespeople are Indigenous – Warren Mundine and Australian Senator Jacinta Nampijinpa Price – and they have been interviewed frequently in the country's mainstream media. Yet few Australians are aware of Mundine and Price's connections to the wider Atlas Network, Walker argues.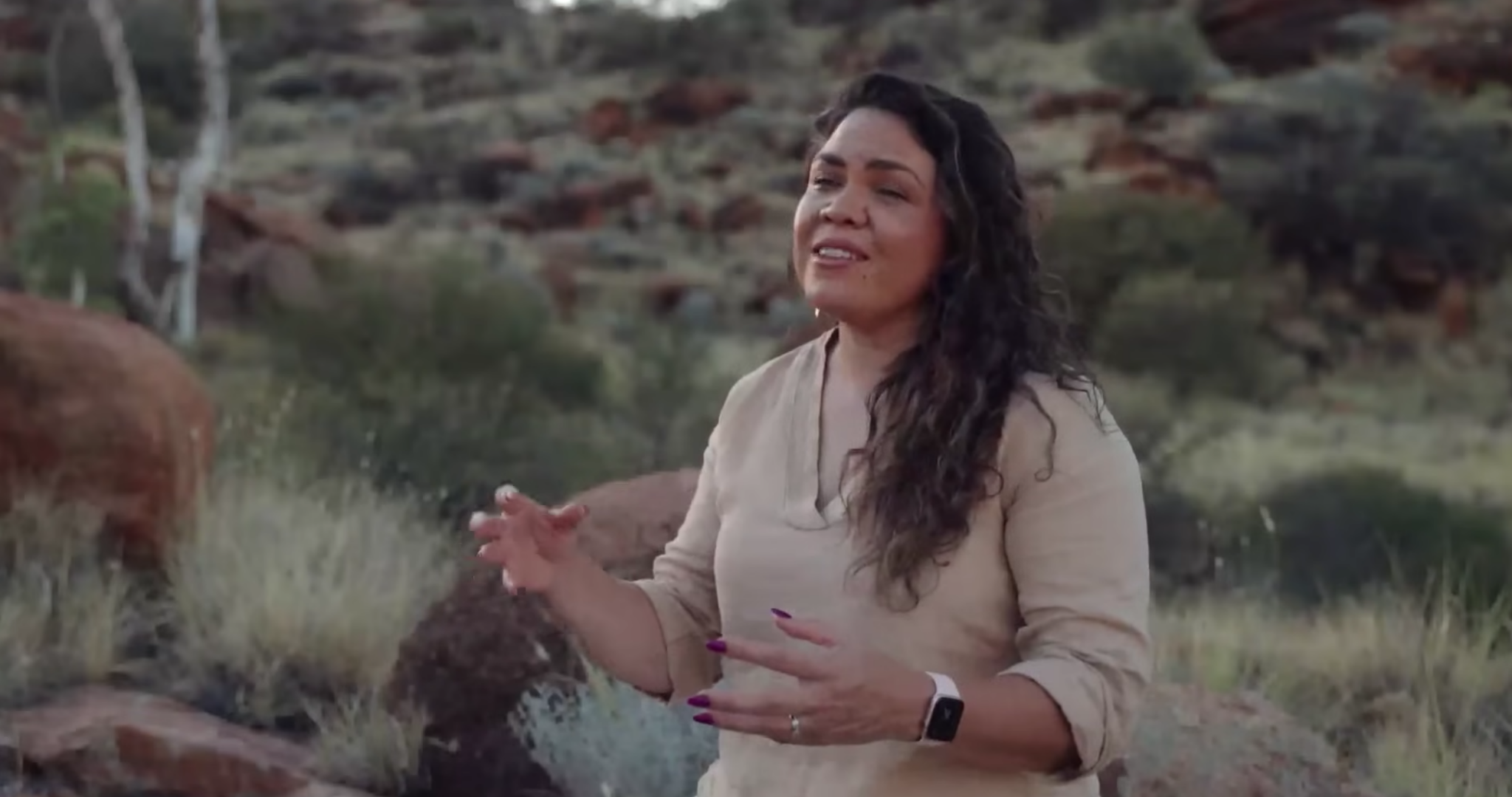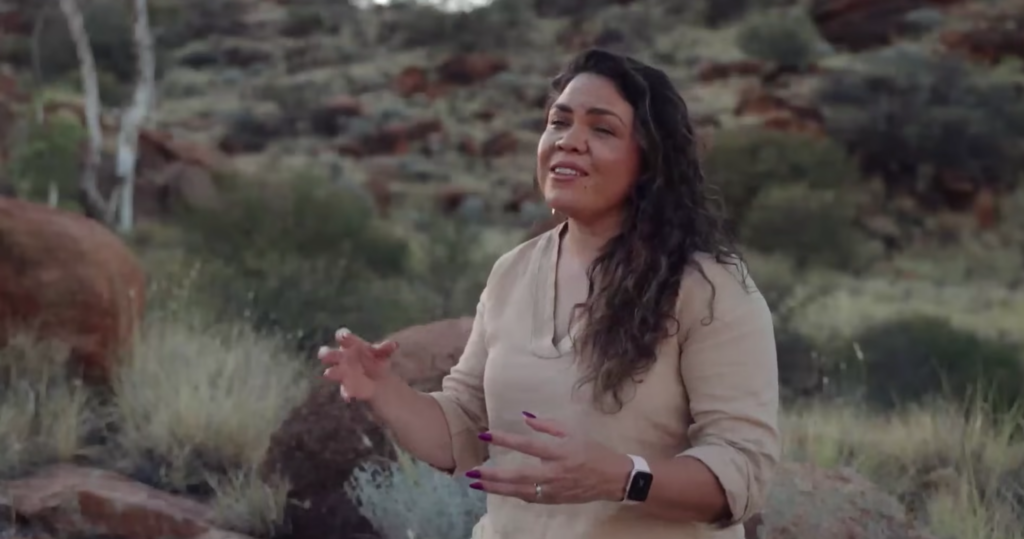 Both "No" campaigners are long-time contributors to the Centre for Independent Studies, Walker's paper explains, a conservative think tank founded in 1976 with grants from resource extraction companies such as Shell, Rio Tinto and Western Mining Corporation. 
The Center for Independent Studies is in turn a member of the Atlas Network, a Virginia-based organization whose members include hundreds of conservative think tanks and organizations across the world, many of whom are active spreaders of doubt about the severity of climate change.
One of the Center for Independent Studies' first board members, Maurice Newman, was revealed as an early backer of the organization Advance in 2018, which is now leading efforts against the Indigenous referendum. And Advance's lead "No" campaigner Mundine is chairman of LibertyWorks, a conservative group also associated with the Atlas Network.
Despite these connections, Advance strongly disputes any association with Atlas.
"We have never heard of the Atlas Network and absolutely reject the incorrect assertion we have any connection to them at all," a spokesperson for Advance wrote in an email to DeSmog. "The idea that our referendum campaign is being conducted or coordinated by 'fossil-fuel corporations and their allies' or the Atlas Network is wrong and frankly bizarre."
In addition to Australia and dozens of other countries, several Atlas Network members are based in Canada. And they too have led efforts attempting to undermine greater recognition of Indigenous legal rights. An Ottawa-based think tank and Atlas member called the MacDonald Laurier Institute spent years advocating against Canada's federal government adopting the United Nations Declaration on the Rights of Indigenous Peoples, otherwise known as UNDRIP.
That's because UNDRIP contained clauses that could potentially give Canada's Indigenous peoples greater say over fossil fuel and natural resource projects on their territories. "It is difficult to overstate the legal and economic disruptions that may have followed from such a step," read documents produced by the Atlas Network and the Macdonald Laurier Institute that were obtained by DeSmog. 
The think tank has actively cultivated pro-industry Indigenous representatives as the face of its advocacy efforts on this and other natural resources issues in order to provide "a shield against opponents that is hard to undermine," according to the documents. First Nations critics refer to such strategies as "redwashing."
"It's a way of [industry] making their claims about their relationship with Indigenous peoples sound better than they actually are in reality," Kris Statnyk, a Gwich'in First Nation lawyer based in British Columbia, told Drilled this summer.
Walker sees a parallel between those tactics, and the current effort in Australia to prevent First Nations from having greater representation in that country's Parliament. The "No" campaign led by the group Advance prominently features Indigenous Australians arguing against the referendum, despite polling commissioned by advocates suggesting that 80 percent or more of First Nations people in the country support the initiative.
Like in Canada, some Australian fossil fuel and mining projects are located in or adjacent to the traditional territories of First Nations. Several Indigenous communities have led legal challenges against gas and coal expansion. "Should an Indigenous Voice be constitutionalised in Parliament, First Nations representatives might raise objections to such fossil and mining projects," Walker writes.
He argues that this is what's at stake in the upcoming referendum vote.
"The effort to deny Aboriginal Australians a voice is part of a global playbook from Atlas and its allies," Walker told DeSmog. "They've also used it in Canada and likely anywhere else that greater Indigenous rights could impact fossil fuel and mining profits."