Geoff Dembicki, an investigative climate reporter for DeSmog whose work has informed inquires in the Canadian Senate and earned high praise from outlets including the Washington Post was "denied" entry to a major global gas conference taking place in Vancouver this week.
"The manager has exercised his right to refuse the registration application and you will not be able to participate in LNG2023," reads an email from conference organizers to DeSmog contributor Dembicki, who is author of "The Petroleum Papers," which was last year shortlisted for the Hilary Weston Writers Trust Prize for Non-Fiction and named a best book of 2022 by the Post.
"I traveled to Vancouver to cover this event, only to learn after arriving that my registration was rejected," said Dembicki.
He found this highly unusual. "I've covered dozens of energy and climate change conferences around the world, including the 2015 Paris climate talks, and this is the first one I've ever been denied entry to," he said. "I suspect the organizers don't like the investigations DeSmog has been doing about the gas industry."
LNG2023 describes itself as "the largest global LNG industry conference," operating for 54 years. One of the major focuses this year will be growing Canada's west coast gas export industry. An opening day "leadership dialogue" featured Jason Klein, CEO of the $40 billion joint venture LNG Canada, which aims to export 14 million tons per year of gas to global markets.
Not only is this project one of the largest private investments in Canadian history, it also has large implications for Indigenous sovereignty and the global climate. The gas is supplied by the Coastal GasLink Pipeline, whose builder TC Energy obtained a court injunction that has resulted in multiple armed raids on Wet'suwet'en First Nation protest camps by RCMP officers.
When operational, LNG Canada could produce carbon emissions equivalent to adding 800,000 internal combustion vehicles to roads in a year.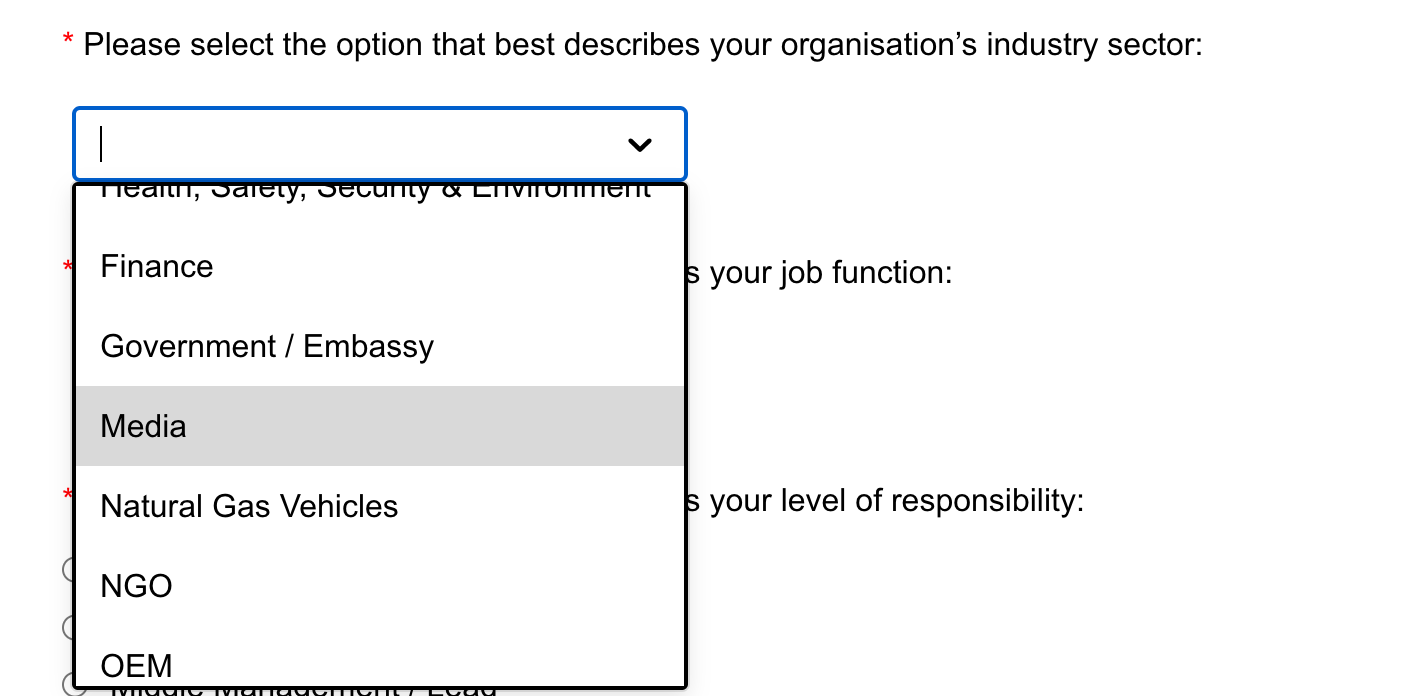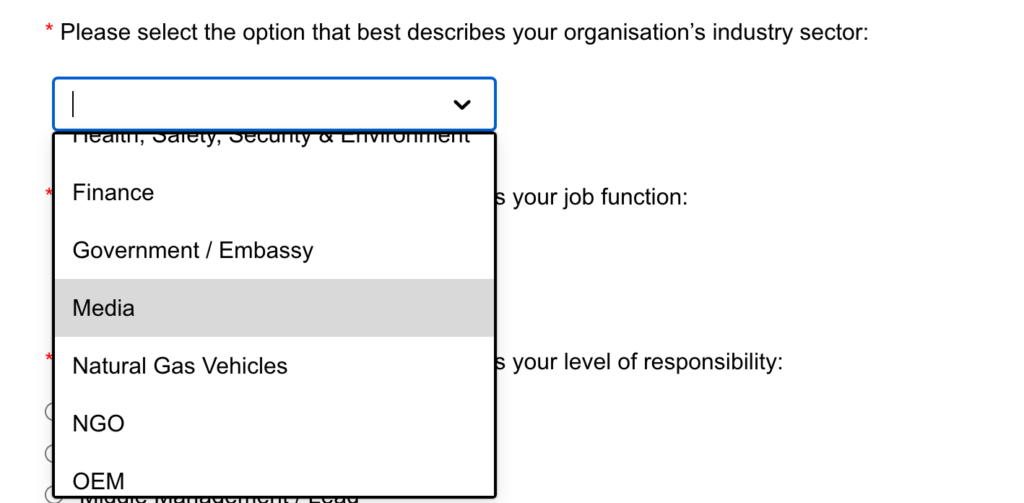 Over the past year, DeSmog has covered this project extensively, as well as industry efforts to counter and neutralize Indigenous opposition to oil and gas expansion.
We obtained industry documents revealing how a conservative think tank called the Macdonald-Laurier Institute worked to create "a shield against opponents" of natural resource projects with grant support from a U.S. rightwing organization called the Atlas Network.
We reported from a conference in B.C. where a former senior provincial bureaucrat called pro-industry First Nations "the magic sauce" for getting new gas projects built.
We revealed how major oil and gas producers such as Cenovus and CNRL are quietly funding First Nations organizations fighting against federal climate policies, while another pro-gas group that calls emissions targets "pie in the sky" got $1.2 million from the B.C. government.
We were the first media outlet to report that the current CEO of Shell Canada, Susannah Pierce, was formerly on the board of a major climate denial organization, and that Laura Jones, the current head of the Business Council of B.C., an influential group whose members include ConocoPhillips, Shell, and the pipeline builder Enbridge, once called human-caused climate change an "untested proposition."
In the email rejecting Dembicki's registration to attend LNG2023, organizers explained that it's "an industry only event open to persons employed in the gas or energy industry or a complementary industry." Yet the registration page lists "media" as a relevant industry for attendees.
"It's a shame that the public won't be able to learn what the industry is planning, given the gigantic impact fossil fuel expansion is having on British Columbia waterways, Indigenous sovereignty and the global climate," Dembicki said.